Legends of Runeterra Shadow Fiend is a Common Card from the Ionia Region. It will Cost 1 Mana to use and has 3 Health, 4 Attack and will Other Unit Type Cards similar to this one are as follows: Silent Shadowseer, Shark Chariot, Darkwater Scourge.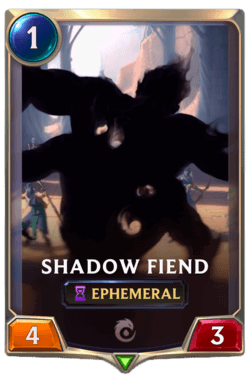 Tap the artwork to see full version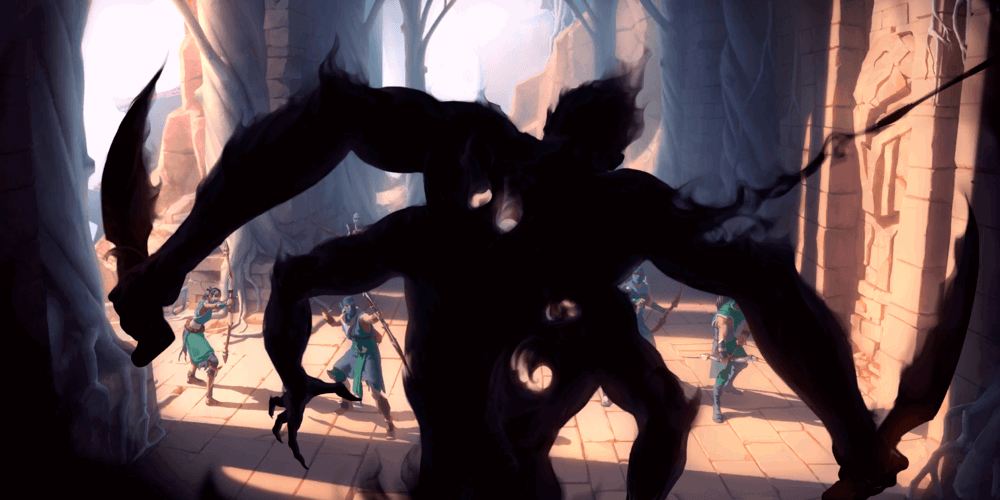 - SIXMOREVODKA
Unit

Shadow Fiend

This card doesn't have a description.

100 Shards to Craft

Common Wildcard

Ephemeral: This unit dies when it strikes or when the round ends.

"What would you sacrifice for power? Your path begins with an oath, and ends only when it has taken all you have to give." - Zed

Core Set
LoR Shadow Fiend Deck Builds
Early Game Burst
This Early Game Burst is one of the Best LoR Shadow Fiend Deck Builds, you can find many cards that are good with Shadow Fiend in Legends of Runeterra here. This deck uses Shadow Isles, Ionia Cards and Hecarim, Zed as its champions, it also has 21 Units and 13 Spells. In total thats 7 Common, 5 Rare, 2 Epic and 6 Champions. It will cost 28400 Shards to build this deck.
Import Deck Code: CEBAKAICAMEQ2GZZA4AQKBAVC4PSEKRPAABACAICDABQCBIDCYYQ