Legends of Runeterra Sapling Toss is a Common Card from the Shadow Isles Region. It's part of Rising Tides Expansion cards (Set 2). It will Cost 1 Mana to use and has 0 Health, 0 Attack and will Summon a Sapling next round. Other Spell Type Cards similar to this one are as follows: Mobilize, Ghost, Harsh Winds.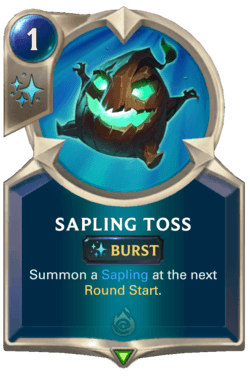 Tap the artwork to see full version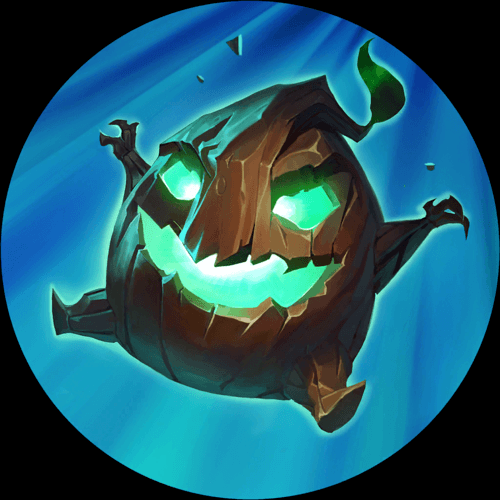 - Kudos Productions
Spell

Sapling Toss

Summon a Sapling next round.

100 Shards to Craft

Common Wildcard

Burst: Burst spells resolve instantly. The enemy can't act before it finishes.

"Wheeeeeeee!" - Sapling

Rising Tides (Set 2)
Associated Cards for Sapling Toss.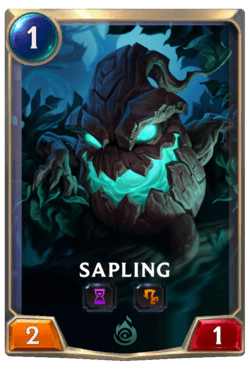 Tap artwork for full version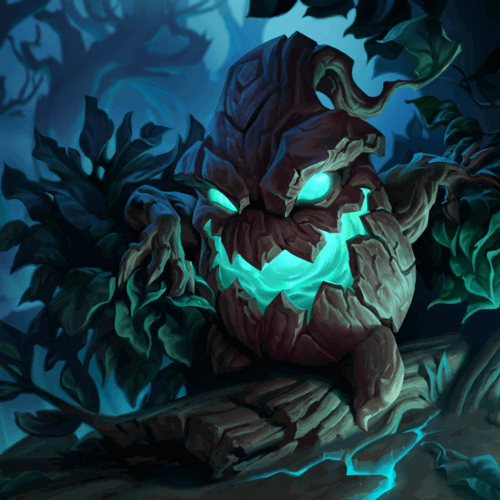 - MAR Studio
Unit

Sapling

This card doesn't have a description.

Shadow Isles

Card

Ephemeral: This unit dies when it strikes or when the round ends.
Challenger: Can choose which enemy unit blocks.

"Life here… so effortless. Verdant forests... to sprout overnight… quite exquisite. What a treasure this land is. Must preserve… generations." - Recovered journal

Rising Tides (Set 2)
LoR Sapling Toss Deck Builds
Deck build coming soon, you can browse our other builds here: