Legends of Runeterra Relentless Pursuit is a Common Card from the Demacia Region. It will Cost 3 Mana to use and has 0 Health, 0 Attack and will Rally. Other Spell Type Cards similar to this one are as follows: Culling Strike, Glimpse Beyond, Decisive Maneuver.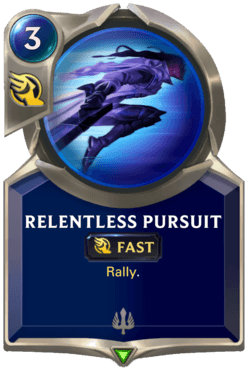 Tap the artwork to see full version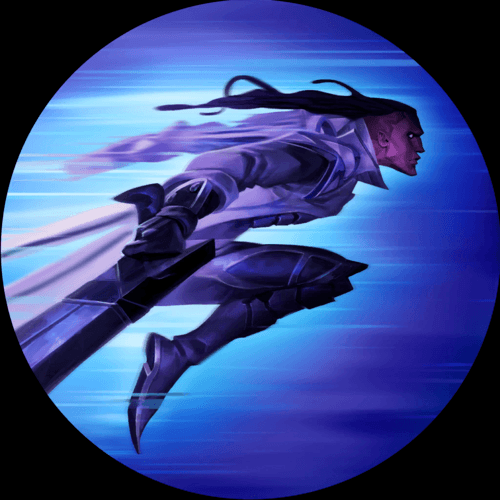 - Max Grecke
Spell

Relentless Pursuit

Rally.

100 Shards to Craft

Common Wildcard

Fast: Fast spells can be played at any time, but allow the opponent to respond.

"Everyone's gotta face their fears. Lucky you, here I am." - Lucian

Core Set
LoR Relentless Pursuit Deck Builds
Early Game Aggro Deck Build
This Early Game Aggro Deck Build is one of the Best LoR Relentless Pursuit Deck Builds, you can find many cards that are good with Relentless Pursuit in Legends of Runeterra here. This deck uses Noxus, Demacia Cards and Katarina, Lucian as its champions, it also has 22 Units and 12 Spells. In total thats 8 Common, 2 Rare, 3 Epic and 6 Champions. It will cost 29200 Shards to build this deck.
Import Deck Code: CEBAKAIAAIJBKFRGAYAQGDYQD4VCWOACAEAQACICAEBQULABAEAQGDQ