Legends of Runeterra Quinn is a Champion Card from the Demacia Region. It's part of Rising Tides Expansion cards (Set 2). It will Cost 5 Mana to use and has 4 Health, 3 Attack and will When I'm summoned, summon Valor. Other Unit Type Cards similar to this one are as follows: Greathorn Companion, Island Navigator, Greenfang Warden.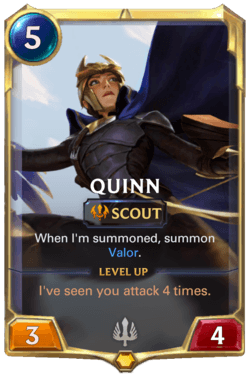 Tap the artwork to see full version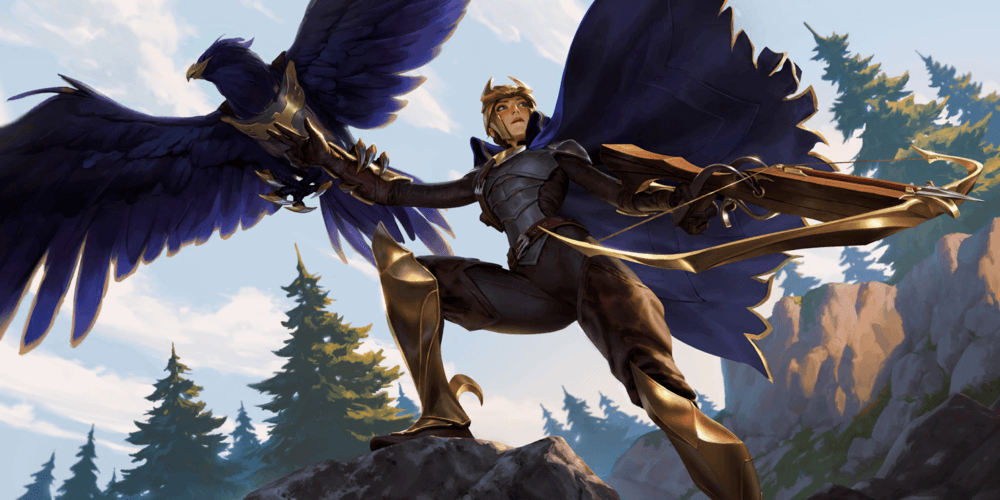 - SIXMOREVODKA
Unit

Quinn

When I'm summoned, summon Valor.

3000 Shards to Craft

Champion Wildcard

Level up when: When I've seen you attack 4 times.
Scout: The first time only Scout units attack each round, ready your attack.

"She's always been a fearless ranger-knight, our Quinn--and with Valor by her side and in the skies, the two are unstoppable." - Genevieve Elmheart, ranger-knight

Rising Tides (Set 2)
Associated Cards for Quinn.