Legends of Runeterra Plucky Poro is a Common Card from the Demacia Region. It will Cost 1 Mana to use and has 1 Health, 1 Attack and will Other Unit Type Cards similar to this one are as follows: Vanguard Defender, Tianna Crownguard, Silverwing Diver.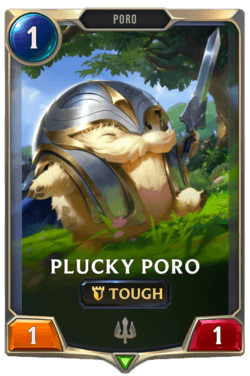 Tap the artwork to see full version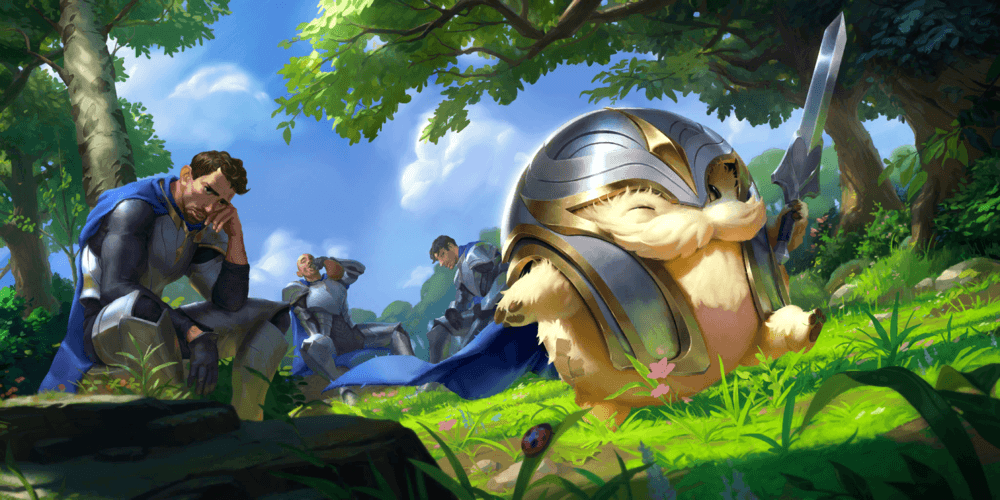 - SIXMOREVODKA
Unit

Plucky Poro

This card doesn't have a description.

100 Shards to Craft

Common Wildcard

Tough: Takes 1 less damage from all sources.

"New recruit has the kind of endurance and courage shown by our finest soldiers. Will he make it to the Vanguard someday? He's... smaller than the rest, but we'll see." - Vanguard Sergeant

PORO

Core Set
LoR Plucky Poro Deck Builds
Poro Deck Build
This Poro Deck Build is one of the Best LoR Plucky Poro Deck Builds, you can find many cards that are good with Plucky Poro in Legends of Runeterra here. This deck uses Freljord, Demacia Cards and Braum as its champions, it also has 20 Units and 17 Spells. In total thats 9 Common, 9 Rare, 2 Epic and 3 Champions. It will cost 18300 Shards to build this deck.
Import Deck Code: CEAQQAIBAEEASEAZEEVTKAQBAEAQMAQBAADBWAQDAEAQKIRZA4AQABYNDIWDCMRT