Legends of Runeterra Onslaught of Shadows is a Common Card from the Shadow Isles Region. It will Cost 2 Mana to use and has 0 Health, 0 Attack and will Summon 2 Spectral Riders. Other Spell Type Cards similar to this one are as follows: Iceborn Legacy, Shatter, Trueshot Barrage.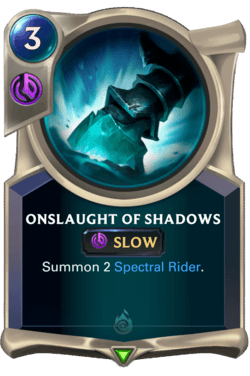 Tap the artwork to see full version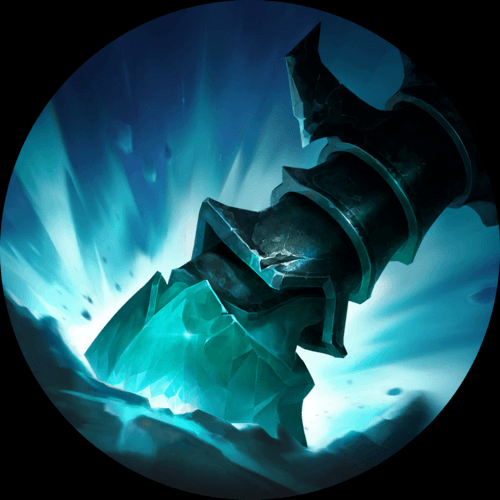 - Kudos Productions
Spell

Onslaught of Shadows

Summon 2 Spectral Riders.

100 Shards to Craft

Common Wildcard

Slow: Slow spells can be cast outside of combat and other casting. The enemy can respond.

They live now as they died then: loyal 'til the very end.

Core Set
Associated Cards for Onslaught of Shadows.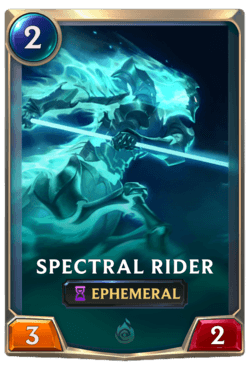 Tap artwork for full version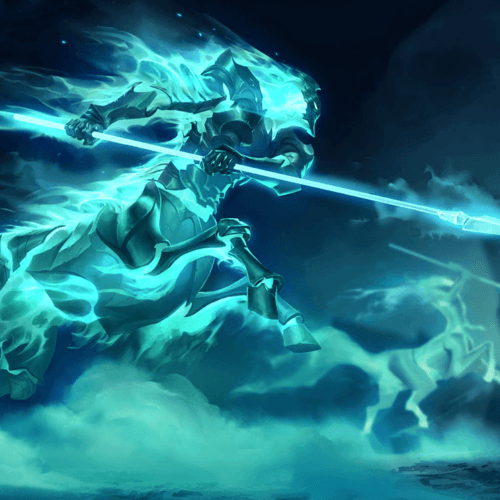 - SIXMOREVODKA
Unit

Spectral Rider

This card doesn't have a description.

Shadow Isles

Card

Ephemeral: This unit dies when it strikes or when the round ends.

No longer bound by flesh, rider and beast became one, determined to race mindlessly into battles they no longer understood.

Core Set
LoR Onslaught of Shadows Deck Builds
Ephemeral Burst Deck Build
This Ephemeral Burst Deck Build is one of the Best LoR Onslaught of Shadows Deck Builds, you can find many cards that are good with Onslaught of Shadows in Legends of Runeterra here. This deck uses Shadow Isles, Freljord Cards and Hecarim as its champions, it also has 20 Units and 17 Spells. In total thats 11 Common, 4 Rare, 0 Epic and 3 Champions. It will cost 15100 Shards to build this deck.
Import Deck Code: CEBACAIBEIFACBIEA4FAWFIWEYVC6MICAEAQKFYBAEAQMAQBAECREAQBAEBSC