Legends of Runeterra Mountain Goat is a Rare Card from the Targon Region. It's part of Call of the Mountain Expansion cards (Set 3). It will Cost 2 Mana to use and has 1 Health, 3 Attack and will Strike: Create a Gem in hand. Other Unit Type Cards similar to this one are as follows: .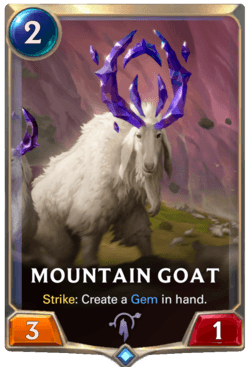 Tap the artwork to see full version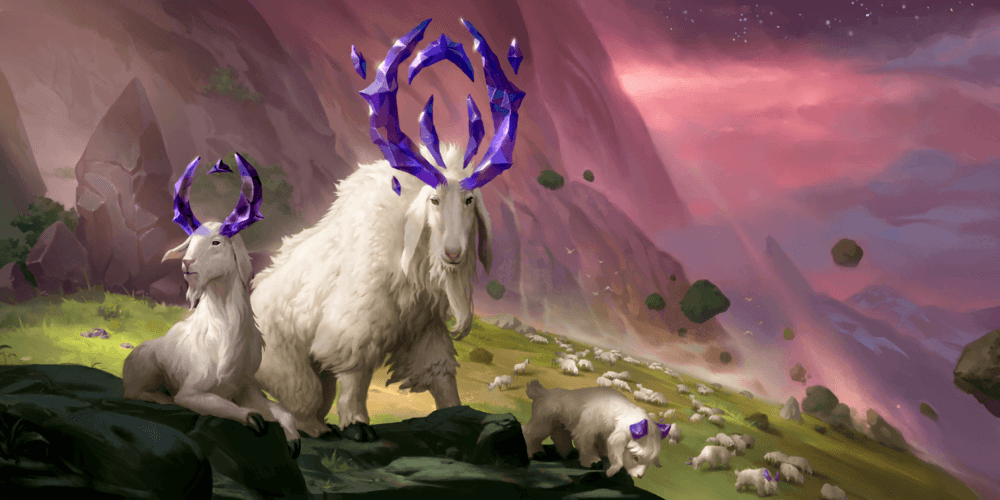 - Polar Engine
Associated Cards for Mountain Goat.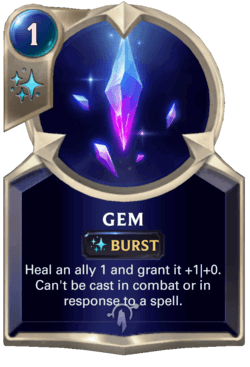 Tap artwork for full version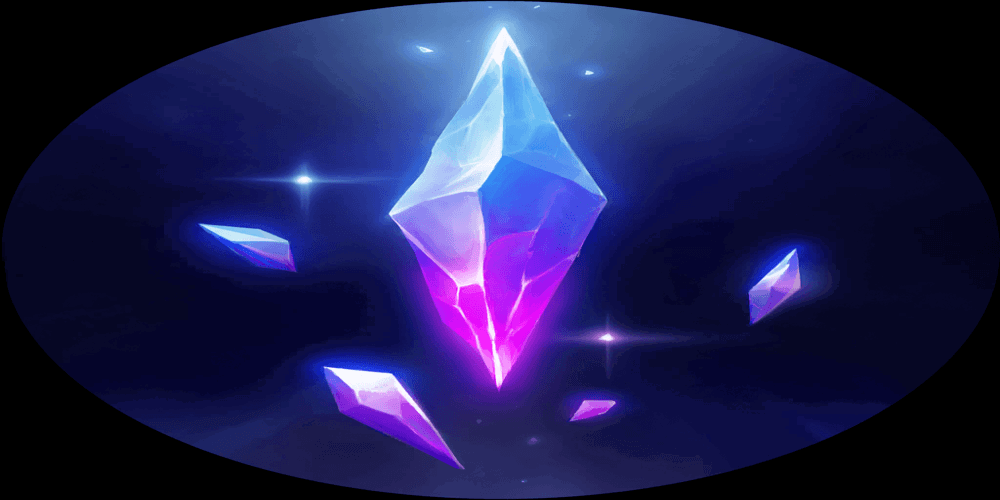 - Kudos Productions
Spell

Gem

Heal an ally 1 and grant it +1|+0. Can't be cast in combat or in response to a spell.

Targon

Card

Burst: Burst spells resolve instantly. The enemy can't act before it finishes.

"You don't need to see to believe. Just have a little faith." - Tyari the Traveler

Call of the Mountain (Set 3)
LoR Mountain Goat Deck Builds
Deck build coming soon, you can browse our other builds here: