Legends of Runeterra Lux is a Champion Card from the Demacia Region. It will Cost 6 Mana to use and has 5 Health, 4 Attack and will Other Unit Type Cards similar to this one are as follows: Greenfang Warden.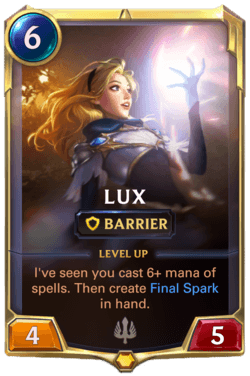 Tap the artwork to see full version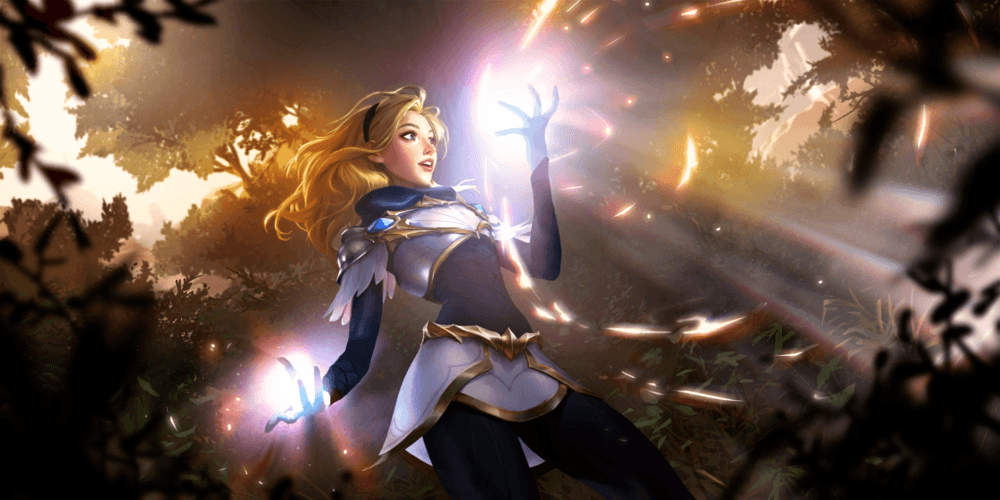 - SIXMOREVODKA
Unit

Lux

This card doesn't have a description.

3000 Shards to Craft

Champion Wildcard

Level up when: I've seen you cast 6+ mana of spells. When I level up, create a Final Spark in hand.
Barrier: Negates the next damage the unit would take. Lasts one round.

"I've always known there's something different about me... a light from within. I'm not sure what it is, but I have to find out!"

Core Set
Associated Cards for Lux.