Legends of Runeterra Lunari Priestess is a Rare Card from the Targon Region. It's part of Call of the Mountain Expansion cards (Set 3). It will Cost 3 Mana to use and has 1 Health, 2 Attack and will Nightfall: Invoke. Other Unit Type Cards similar to this one are as follows: .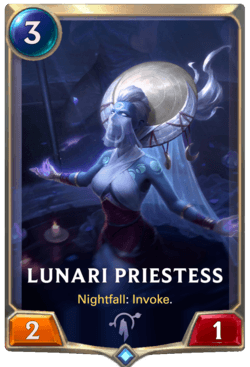 Tap the artwork to see full version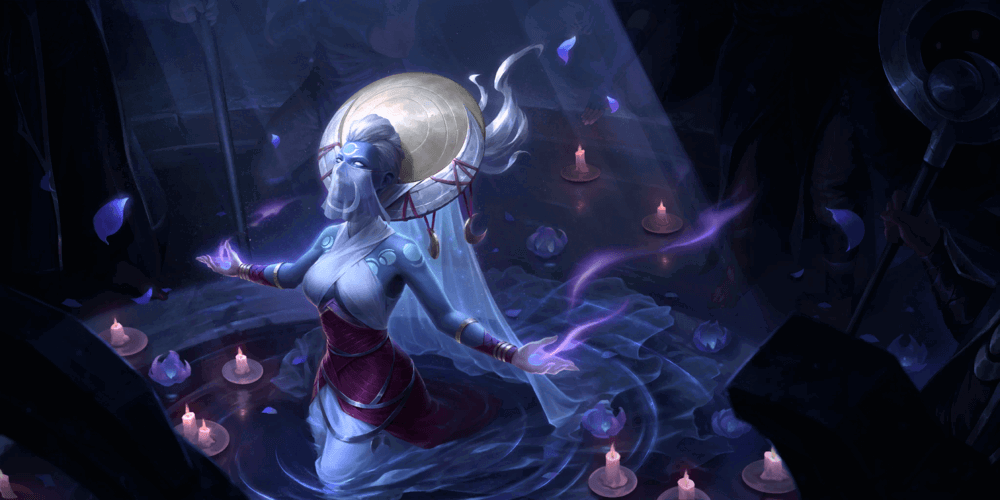 - Kudos Productions
Unit

Lunari Priestess

Nightfall: Invoke.

300 Shards to Craft

Rare Wildcard

Invoke: Pick a Celestial card from among 3 to create in hand.
Nightfall: Bonus if this is NOT the first card you play in a round.

"Oh, stars above, journeying like many pilgrims through the night's expanse--stay with us a moment, tell us what you've seen." - The Paeans of Evening

Call of the Mountain (Set 3)
LoR Lunari Priestess Deck Builds
Invoke Daybreak/Nightfall Deck Build
This Invoke Daybreak/Nightfall Deck Build is one of the Best LoR Lunari Priestess Deck Builds, you can find many cards that are good with Lunari Priestess in Legends of Runeterra here. This deck uses Targon, Freljord Cards and Leona, Braum as its champions, it also has 27 Units and 7 Spells. In total thats 5 Common, 8 Rare, 1 Epic and 6 Champions. It will cost 28900 Shards to build this deck.
Import Deck Code: CEBACAIBBEFAGBY2DQUTMPSLJRLFQYABAIBQOVCVAEBQGBYPC4ZQ
List of Cards similar to Lunari Priestess.
There are no other similiar cards