Legends of Runeterra Kinkou Lifeblade is a Common Card from the Ionia Region. It will Cost 4 Mana to use and has 2 Health, 2 Attack and will Other Unit Type Cards similar to this one are as follows: Navori Conspirator, Jae Medarda, Daring Poro.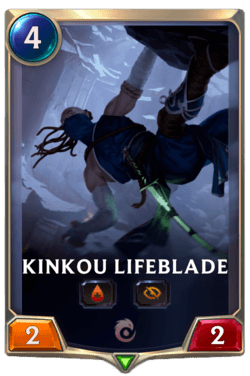 Tap the artwork to see full version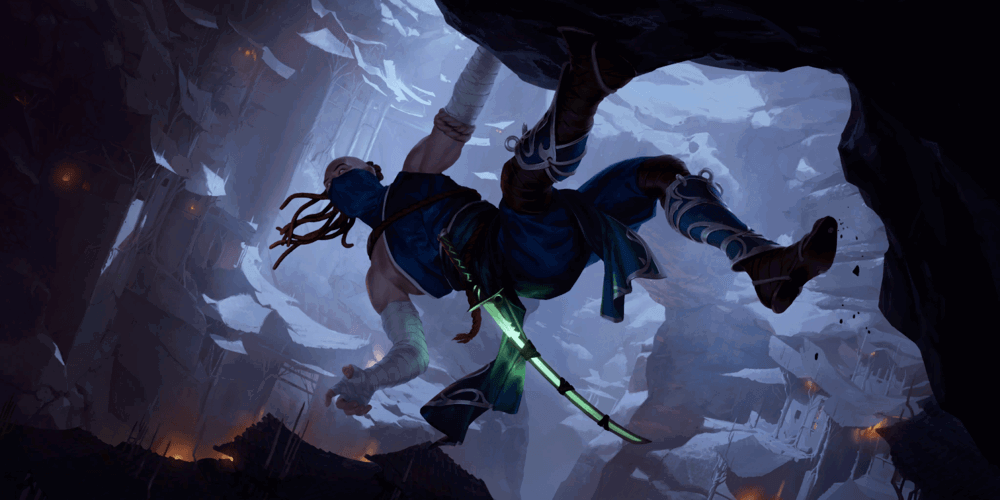 - SIXMOREVODKA
Unit

Kinkou Lifeblade

This card doesn't have a description.

100 Shards to Craft

Common Wildcard

Lifesteal: Damage this unit deals heals its Nexus that amount.
Elusive: Can only be blocked by an Elusive unit.

"Once, this place held our schools, our temples, our homes. Now, we are left to skulk about its shadow-infested ruins. Zed's Order has defiled the legacy of this sacred place--I will be sure they regret it."

Core Set
LoR Kinkou Lifeblade Deck Builds
Elusive Deck Build
This Elusive Deck Build is one of the Best LoR Kinkou Lifeblade Deck Builds, you can find many cards that are good with Kinkou Lifeblade in Legends of Runeterra here. This deck uses Piltover & Zaun, Ionia Cards and Teemo as its champions, it also has 35 Units and 2 Spells. In total thats 7 Common, 5 Rare, 3 Epic and 3 Champions. It will cost 22400 Shards to build this deck.
Import Deck Code: CEBAGAIEBAERIBYBAIDBCFI6FAWDSAQBAECCYAYBAINDAMIBAIAQEFY3