Legends of Runeterra Kalista is a Champion Card from the Shadow Isles Region. It will Cost 3 Mana to use and has 3 Health, 4 Attack and will Other Unit Type Cards similar to this one are as follows: Elise, Scuttlegeist, Sinister Poro.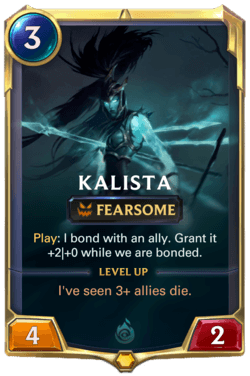 Tap the artwork to see full version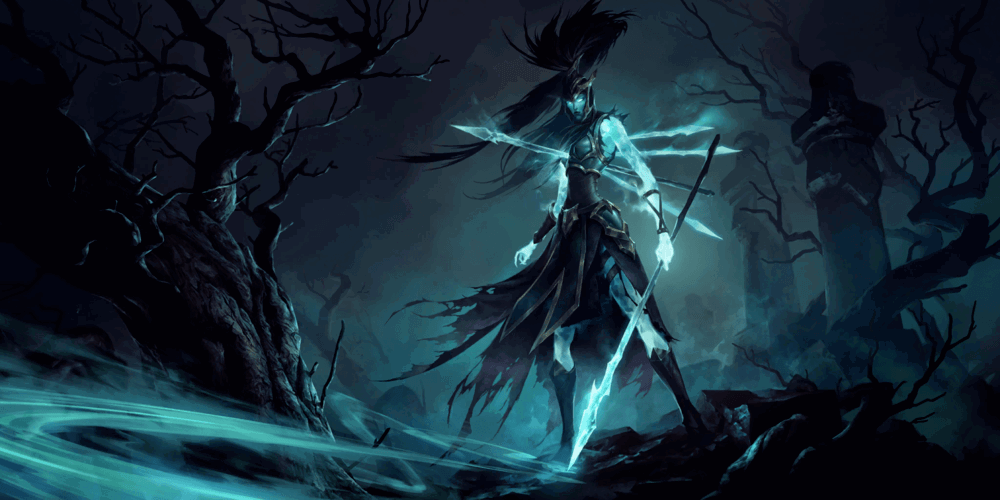 - SIXMOREVODKA
Unit

Kalista

This card doesn't have a description.

3000 Shards to Craft

Champion Wildcard

Level up when: I've seen 3+ allies die.
Fearsome: Can only be blocked by enemies with 3 or more Attack.

In life, she was a general, a protector, a hero. But as flesh gave way, she was left with naught but the blazing fires of retribution--an undying spirit of vengeance.

Core Set
Associated Cards for Kalista.