Legends of Runeterra Jinx is a Champion Card from the Piltover & Zaun Region. It will Cost 4 Mana to use and has 3 Health, 4 Attack and will Other Unit Type Cards similar to this one are as follows: Lucian, Academy Prodigy, Fae Bladetwirler.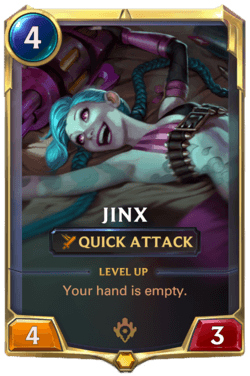 Tap the artwork to see full version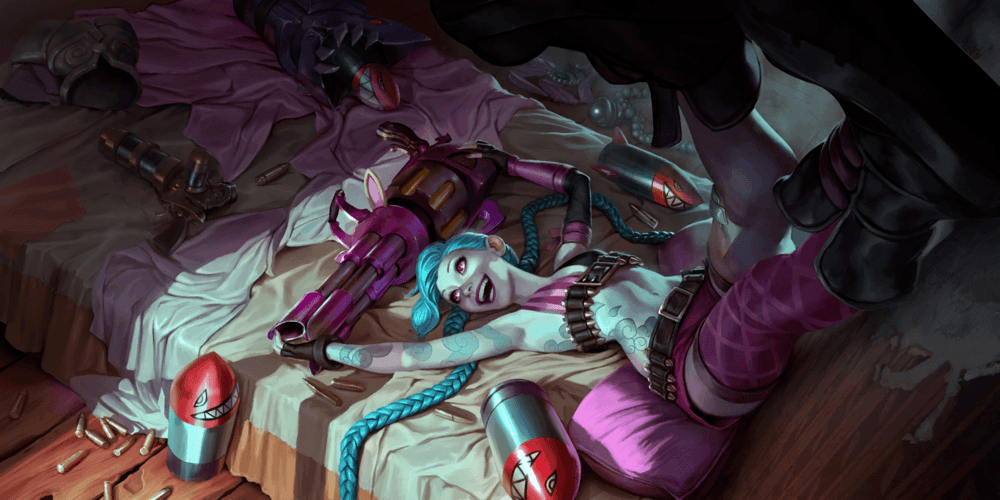 - SIXMOREVODKA
Unit

Jinx

This card doesn't have a description.

3000 Shards to Craft

Champion Wildcard

Level up when: I see your hand is empty.
Quick Attack: While attacking, strikes before its blocker.

"What'samatter, Fishbones?" "I'm worried about you, Jinx! Every time you get bored, you..." "...want to blow something up! Great idea, Fishbones!"

Core Set
Associated Cards for Jinx.