Legends of Runeterra Horns of the Dragon is a Common Card from the Ionia Region. It's part of Rising Tides Expansion cards (Set 2). It will Cost 6 Mana to use and has 6 Health, 4 Attack and will Other Unit Type Cards similar to this one are as follows: .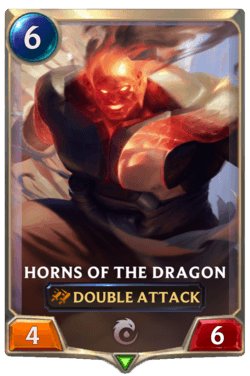 Tap the artwork to see full version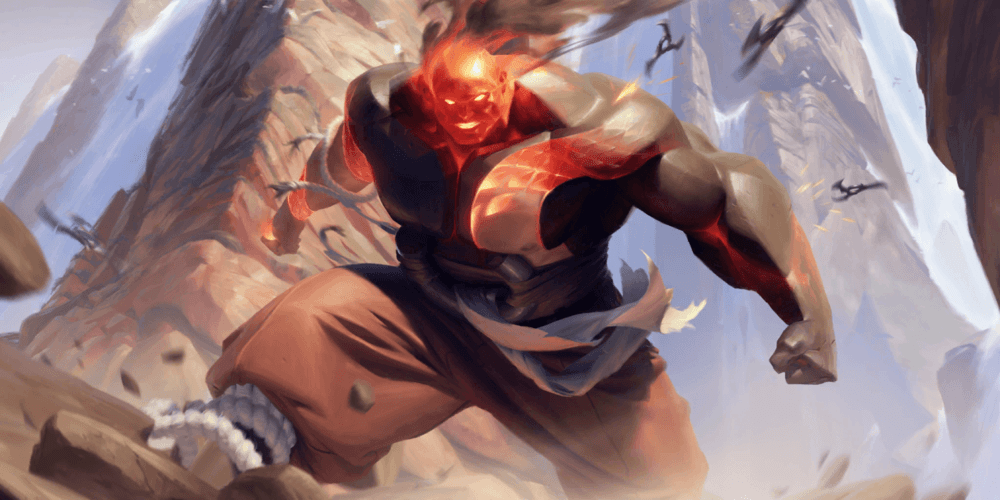 - JiHun Lee
Unit

Horns of the Dragon

This card doesn't have a description.

100 Shards to Craft

Common Wildcard

Double Attack: While attacking, it strikes both before AND at the same time as its blocker.

"A student must strive with all their might, for the Dragon pulled the earth from beneath the waves, and gave us a land to call home." - Teachings of the Dragon

Rising Tides (Set 2)
LoR Horns of the Dragon Deck Builds
Deck build coming soon, you can browse our other builds here:
List of Cards similar to Horns of the Dragon.
There are no other similiar cards