Legends of Runeterra Herald of Dragons is a Rare Card from the Targon Region. It's part of Call of the Mountain Expansion cards (Set 3). It will Cost 2 Mana to use and has 1 Health, 1 Attack and will Dragon allies cost 1 less. Other Unit Type Cards similar to this one are as follows: .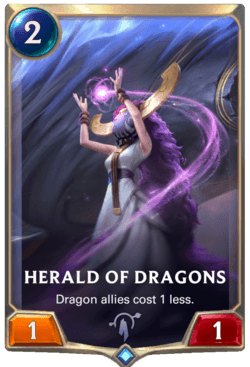 Tap the artwork to see full version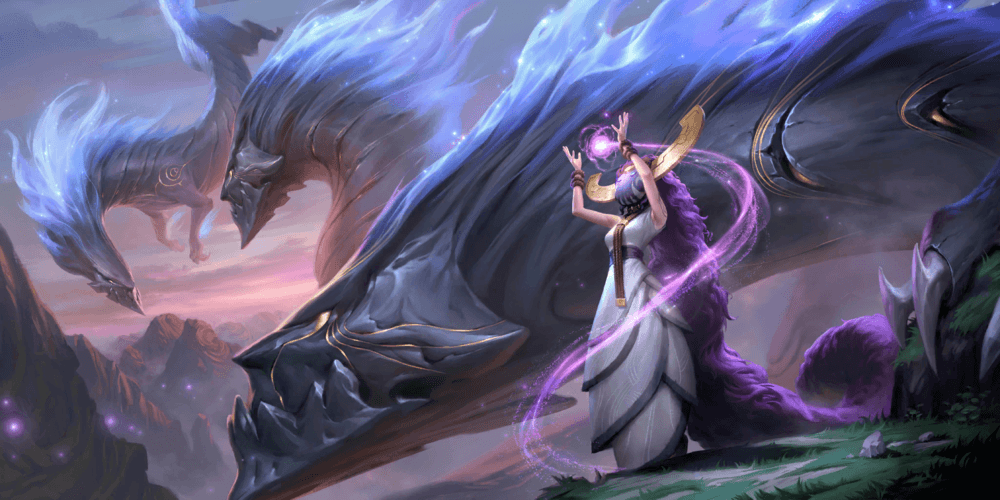 - Polar Engine
Unit

Herald of Dragons

Dragon allies cost 1 less.

300 Shards to Craft

Rare Wildcard

The clouds twisted around their massive forms, and the sky itself seemed to shake with their keening wails. She knew what was to come, and yet felt not fear but the warm embrace of destiny.

Call of the Mountain (Set 3)
LoR Herald of Dragons Deck Builds
Deck build coming soon, you can browse our other builds here:
List of Cards similar to Herald of Dragons.
There are no other similiar cards