Legends of Runeterra Gangplank is a Champion Card from the Bilgewater Region. It's part of Rising Tides Expansion cards (Set 2). It will Cost 5 Mana to use and has 5 Health, 5 Attack and will When I'm summoned, summon a Powder Keg. Other Unit Type Cards similar to this one are as follows: Darius, Crowd Favorite, Avarosan Outriders.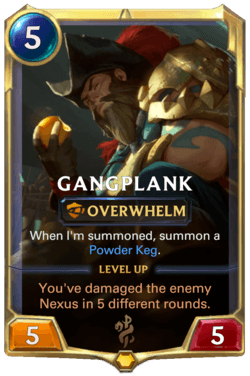 Tap the artwork to see full version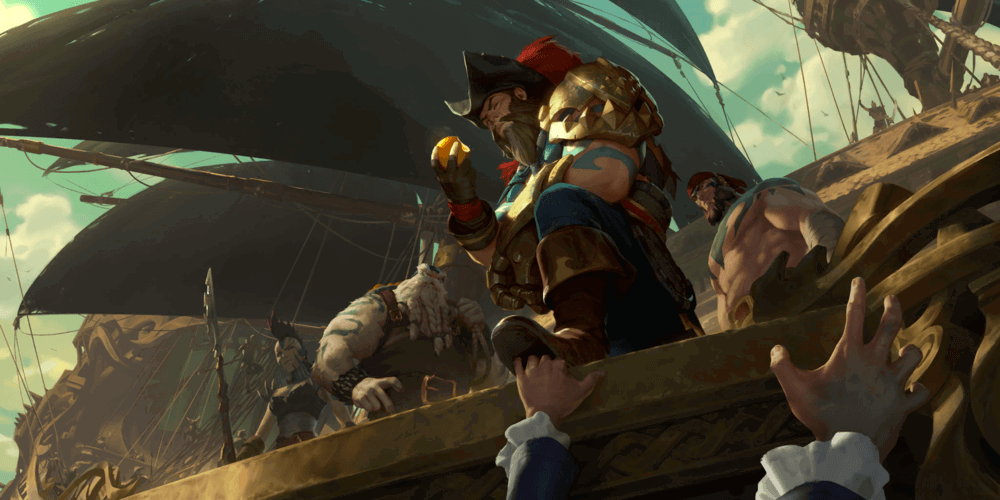 - SIXMOREVODKA
Unit

Gangplank

When I'm summoned, summon a Powder Keg.

3000 Shards to Craft

Champion Wildcard

Level up when: When you've damaged the enemy Nexus in 5 rounds this game.
Overwhelm: Inflicts damage beyond what would kill the target(s) to the enemy Nexus.

"Don't stare too long, lest he catches you lookin'. And don't speak ill of him, for he hears all Bilgewater's whispers. Here he comes. Chin low. Eyes lower." - Dreadway deckhand

Rising Tides (Set 2)
Associated Cards for Gangplank.