Legends of Runeterra Fused Firebrand is a Common Card from the Targon Region. It's part of Call of the Mountain Expansion cards (Set 3). It will Cost 5 Mana to use and has 5 Health, 5 Attack and will Other Unit Type Cards similar to this one are as follows: Grandfather Rumul, Screeching Dragon, The Infinite Mindsplitter.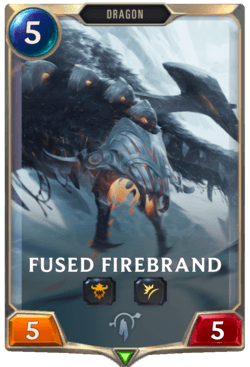 Tap the artwork to see full version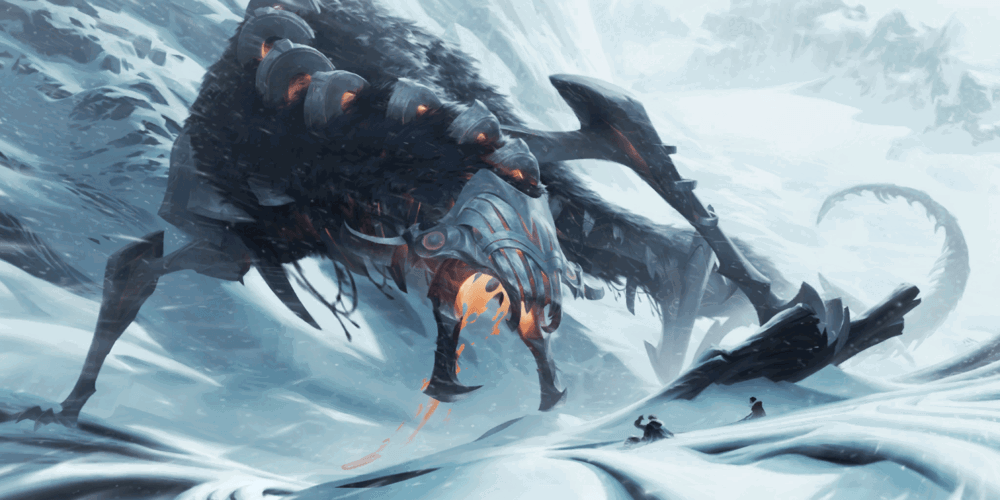 - Jihun Lee
Unit

Fused Firebrand

This card doesn't have a description.

100 Shards to Craft

Common Wildcard

Fury: When I kill a unit, grant me +1|+1.
SpellShield: Negates the next enemy spell or skill that would affect me.

Countless challenges await those climbing Mount Targon. Some, like the endless ascent, slowly sap the aspirants' strength. Others are much more immediate.

DRAGON

Call of the Mountain (Set 3)
LoR Fused Firebrand Deck Builds
Trundle Ramp
This Trundle Ramp is one of the Best LoR Fused Firebrand Deck Builds, you can find many cards that are good with Fused Firebrand in Legends of Runeterra here. This deck uses Targon, Freljord Cards and Aurelion Sol, Trundle as its champions, it also has 18 Units and 16 Spells. In total thats 5 Common, 4 Rare, 3 Epic and 6 Champions. It will cost 33300 Shards to build this deck.
Import Deck Code: CEBQEAYBAIDAIAIBBQKBKIIGAMDQMFKIKRLFOAQBAMDROAIDAECAA