Legends of Runeterra Darius is a Champion Card from the Noxus Region. It will Cost 6 Mana to use and has 5 Health, 6 Attack and will Other Unit Type Cards similar to this one are as follows: Crowd Favorite, Avarosan Outriders, Alpha Wildclaw.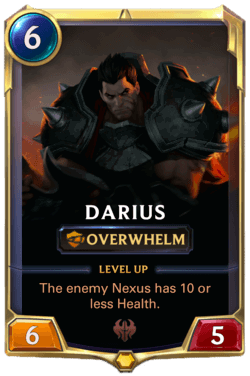 Tap the artwork to see full version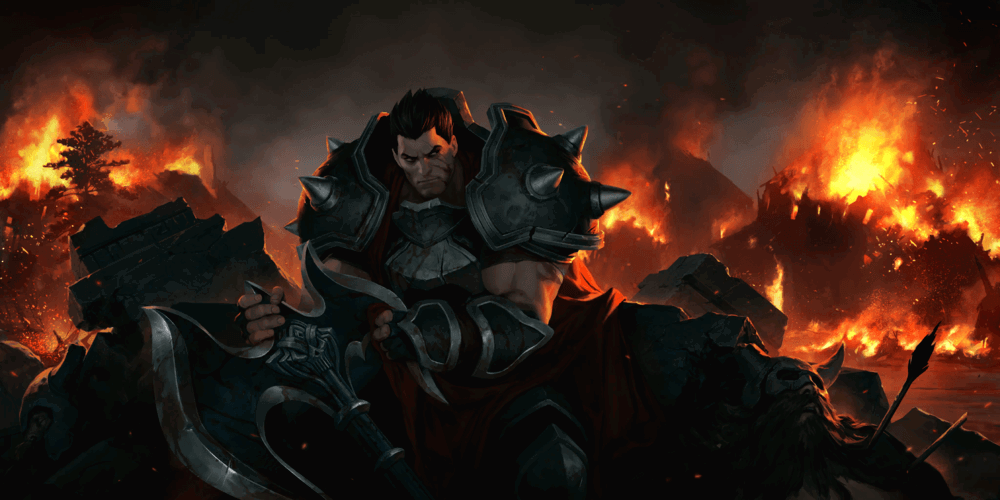 - SIXMOREVODKA
Unit

Darius

This card doesn't have a description.

3000 Shards to Craft

Champion Wildcard

Level up when: I see the enemy Nexus has 10 or less Health.
Overwhelm: Inflicts damage beyond what would kill the target(s) to the enemy Nexus.

"An iron will and a titan's strength. There is no finer general to lead the Trifarian Legion." - Jericho Swain

Core Set
Associated Cards for Darius.