Legends of Runeterra Crescent Guardian is a Rare Card from the Targon Region. It's part of Call of the Mountain Expansion cards (Set 3). It will Cost 3 Mana to use and has 3 Health, 3 Attack and will Nightfall: Grant me +2|+0. Other Unit Type Cards similar to this one are as follows: Darius, Crowd Favorite, Avarosan Outriders.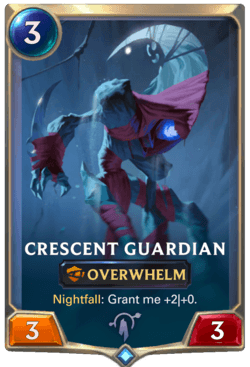 Tap the artwork to see full version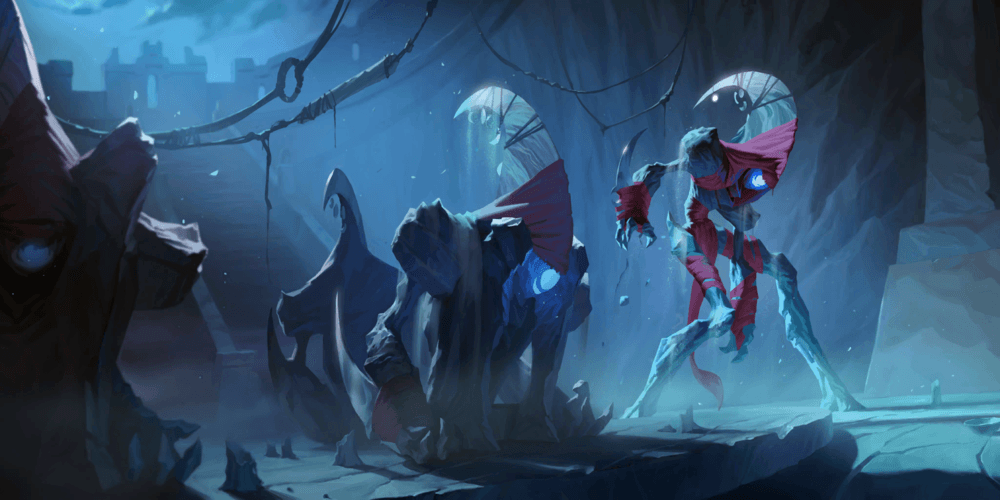 - Aron Elekes
Unit

Crescent Guardian

Nightfall: Grant me +2|+0.

300 Shards to Craft

Rare Wildcard

Overwhelm: Inflicts damage beyond what would kill the target(s) to the enemy Nexus.
Nightfall: Bonus if this is NOT the first card you play in a round.

"Stoic guardian, the gentle touch of the full moon restores your strength. Awaken and safeguard us from those who would trespass upon this sacred place." - Crescent Guardian's inscription

Call of the Mountain (Set 3)
LoR Crescent Guardian Deck Builds
Nightfall Deck Build
This Nightfall Deck Build is one of the Best LoR Crescent Guardian Deck Builds, you can find many cards that are good with Crescent Guardian in Legends of Runeterra here. This deck uses Shadow Isles, Targon Cards and Nocturne, Diana as its champions, it also has 23 Units and 11 Spells. In total thats 7 Common, 5 Rare, 0 Epic and 6 Champions. It will cost 24000 Shards to build this deck.
Import Deck Code: CEBQEAIFF44AIAYFAIBQKBQGAMDSGOCJLBMV4AQBAECRIAIDAUCAA