Legends of Runeterra Braum is a Champion Card from the Freljord Region. It will Cost 3 Mana to use and has 5 Health, 0 Attack and will Other Unit Type Cards similar to this one are as follows: Swiftwing Lancer, Rimefang Wolf, Fiora.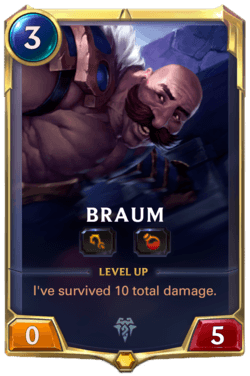 Tap the artwork to see full version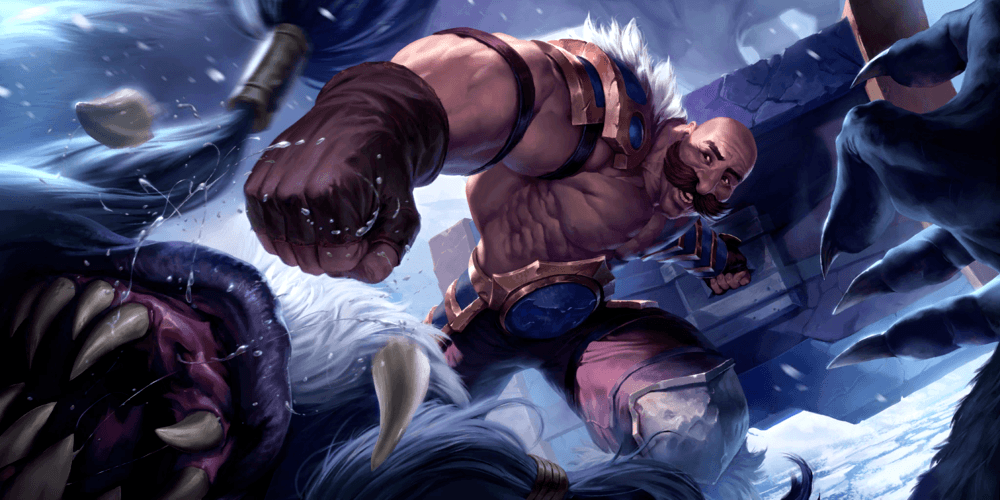 - SIXMOREVODKA
Unit

Braum

This card doesn't have a description.

3000 Shards to Craft

Champion Wildcard

Level up when: I've survived 10 total damage.
Challenger: Can choose which enemy unit blocks.
Regeneration: Heals fully at the start of each round.

"Papa, tell the one about Braum and his door!" "Or when his fall split a mountain in two!" "Oh! Whattabout when he saved the tavern from the rampaging yeti?!"

Core Set
Associated Cards for Braum.