Legends of Runeterra Blinding Assault is a Rare Card from the Demacia Region. It's part of Rising Tides Expansion cards (Set 2). It will Cost 2 Mana to use and has 0 Health, 0 Attack and will Summon Valor. Other Spell Type Cards similar to this one are as follows: Iceborn Legacy, Onslaught of Shadows, Shatter.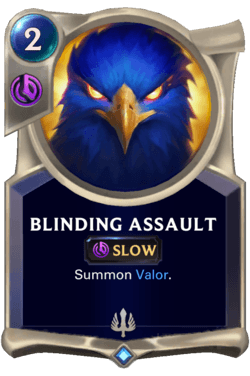 Tap the artwork to see full version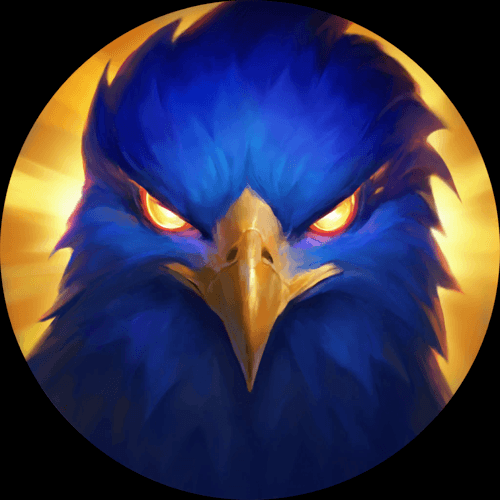 - Kudos Productions
Associated Cards for Blinding Assault.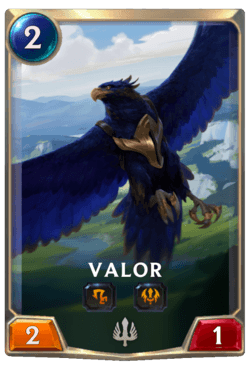 Tap artwork for full version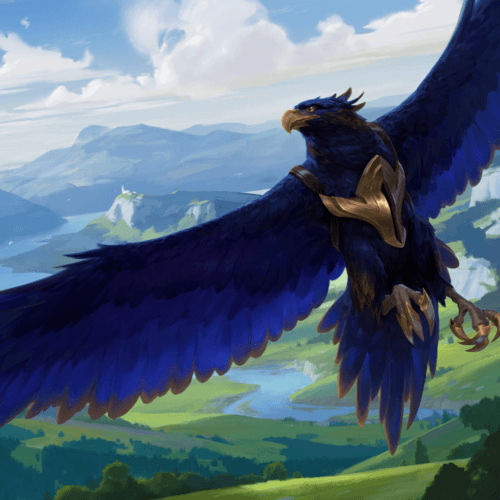 - SIXMOREVODKA
Unit

Valor

This card doesn't have a description.

Demacia

Card

Challenger: Can choose which enemy unit blocks.
Scout: The first time only Scout units attack each round, ready your attack.

Those who meet him swear they see a glimmer of something more in those sharp eyes, a shrewd intelligence that far surpasses any ordinary bird of prey.

Rising Tides (Set 2)
LoR Blinding Assault Deck Builds
Deck build coming soon, you can browse our other builds here: