Legends of Runeterra Basilisk Bloodseeker is a Epic Card from the Noxus Region. It's part of Call of the Mountain Expansion cards (Set 3). It will Cost 7 Mana to use and has 4 Health, 7 Attack and will Play: Deal 1 to an ally and an enemy 4 times. Other Unit Type Cards similar to this one are as follows: Darius, Crowd Favorite, Avarosan Outriders.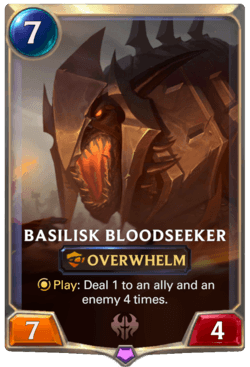 Tap the artwork to see full version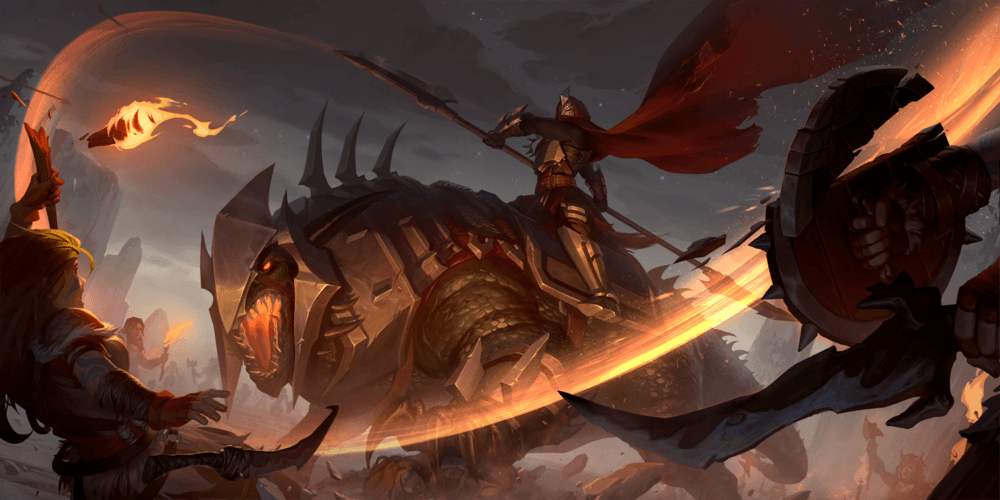 - Kudos Productions
Unit

Basilisk Bloodseeker

Play: Deal 1 to an ally and an enemy 4 times.

1200 Shards to Craft

Epic Wildcard

Overwhelm: Inflicts damage beyond what would kill the target(s) to the enemy Nexus.

The basilisk trainers withhold live food from the beasts in the days leading up to battle. By the time the creatures are unleashed, they do not distinguish friend from foe, and are utterly indomitable.

Call of the Mountain (Set 3)
Associated Cards for Basilisk Bloodseeker.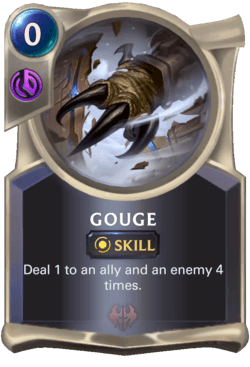 Tap artwork for full version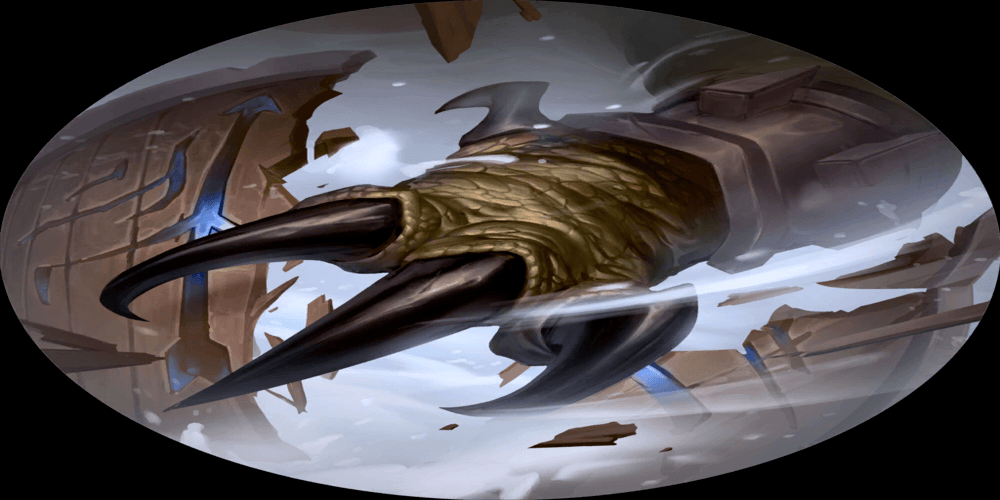 - Kudos Productions
Ability

Gouge

Deal 1 to an ally and an enemy 4 times.

Skill: A spell-like effect created and cast by unit.

"It's not the sharpness of the claws you've got to look out for, it's the appetite of the beast that's grown 'em." - Basilisk trainer

Call of the Mountain (Set 3)
LoR Basilisk Bloodseeker Deck Builds
Deck build coming soon, you can browse our other builds here: