Legends of Runeterra Ashe is a Champion Card from the Freljord Region. It will Cost 4 Mana to use and has 3 Health, 5 Attack and will Attack: Frostbite the Strongest enemy. Other Unit Type Cards similar to this one are as follows: .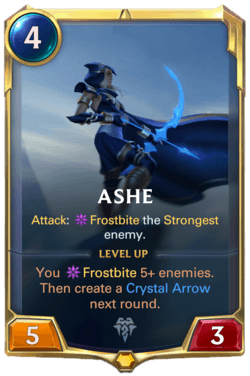 Tap the artwork to see full version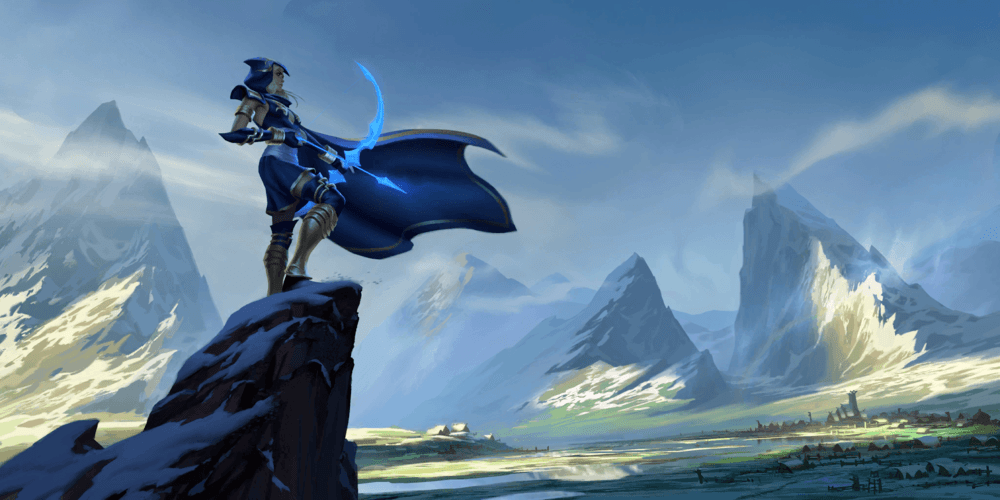 - SIXMOREVODKA
Unit

Ashe

Attack: Frostbite the Strongest enemy.

3000 Shards to Craft

Champion Wildcard

Level up when: You Frostbite 5+ enemies. When I level up, create a Crystal Arrow on top of deck.
Frostbite: Set a unit's Power to 0 this round (it can be changed after).

"When I look out over my home, I see what it is, but also what it could be. Prosperous and plentiful, not only for my people, but for all those who seek peace. The Freljord, united."

Core Set
Associated Cards for Ashe.