Welcome to the League of Legends Lunar Revel Event, during this holiday Riot has a special event for players. This time you will be able to purchase Legacy Skins, Unlock Summoner Icons and even have access to some new Crafting Items called Relics.
Using these Crafting Relics you will be able to earn Skin Shard and Permanent Skins and have yet another chance at purchasing tons of Legacy Skins. Below we will explain in detail how you can unlock the icons this season and the different type of crafting combinations available.
Want To Quickly Navigate Through Our Lunar Revel Guide?

Lunar Revel Icons
Every LoL Holiday Event players are eligible to unlock Lunar Revel summoner icons. Some of these icons are acquired through skin purchases, while others you can simply get for free by visiting the promo site. below we will explain how to unlock all of the Icons this year.
Jade Emperor Icon | Jade Warrior Icon | Jade Demon Icon | Year of the Rooster Icon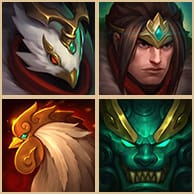 All Four of these Lunar Revel Icons are purchasable VIA the Riot Shop.
Available until February 2, 2017.
Cost: 250 RP Each
Type: Legacy
Lunar Revel Ward Skin
Crest of the Rooster Ward Skin

Available until February 2, 2017.
Cost: 640 RP
Type: Legacy

Lunar Revel Crafting
During this LoL Event, players can purchase Red Envelope for 250 RP.
What Do I Get In Lunar Revel Red Envelope?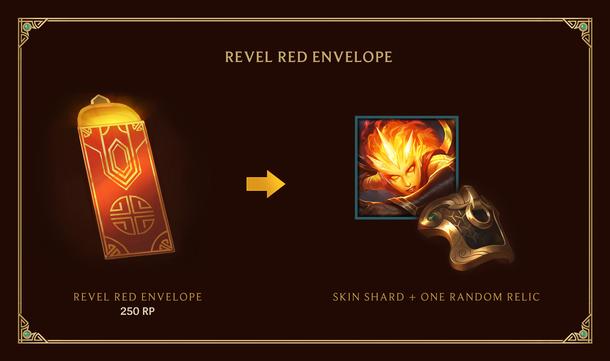 Cost: 250 RP
The contents you will receive in the Lunar Revel Envelope:
Skin Shard

1 Random Lunar Revel Relic
Lunar Revel Crafting Items
Players will receive 3 different types of Lunar Revel Relics from the Red Envelope purchase via Riot Shop.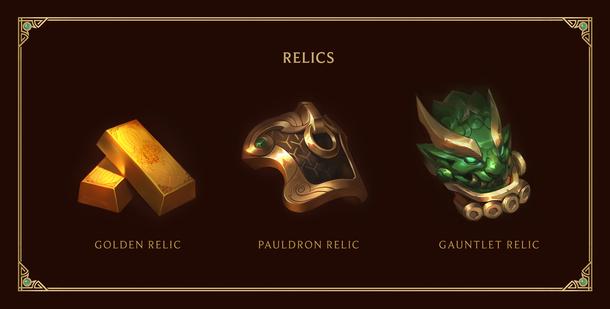 Golden Relic

Pauldron Relic

Gauntlet Relic
Note: Lunar Revel Crafting Items (Relics) expire on February 2, 2017.
Lunar Revel Crafting Recipes
There are many Crafting combinations player can use to craft different rewards.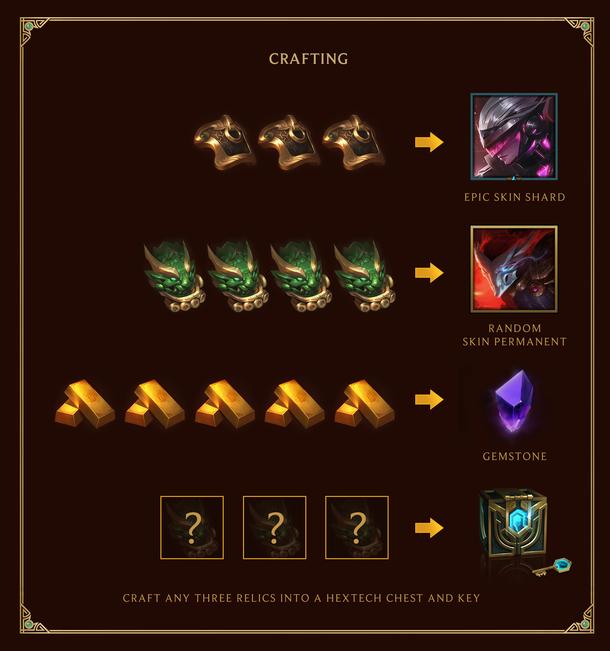 3x Pauldron Relic = Epic Skin Shard
4x Gauntlet Relic = Random Skin Permanent
5x Golden Relic = Gemstone

3x

Any Random Relics = Hextech Chest + Key
Lunar Revel Skins
This Riot Holiday Events players will have a chance to purchase retired last Season Legacy Skins. Along with some newly release seasonal Champion Lunar Revel Skins. Below we have a List of the available Champion Skins for purchase VIA Riot Shop
This Seasonal Event there are 3 new skins to celebrate the holiday.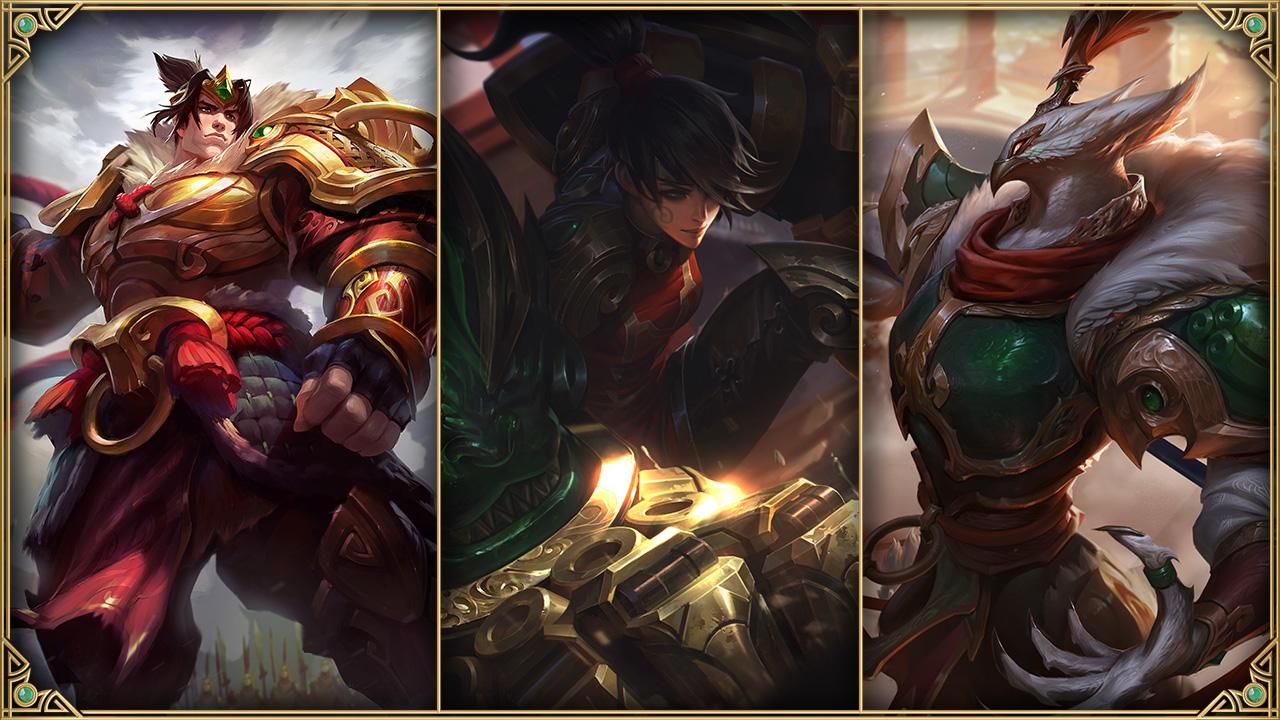 Warring Kingdoms Azir
Warring Kingdoms Garen
Warring Kingdoms Vi
Along with the new skins, there will be a bunch of returning Skins this season.
Dragon Fist Lee Sin
Guqin Sona
Dragonblade Talon
Jade Dragon Wukong
Panda Annie
Jade Fang Cassiopeia
Dragonwing Corki
Warring Kingdoms Jarvan IV
Warring Kingdoms Xin Zhao
Lunar Goddess Diana
Dragonblade Riven
Warring Kingdoms Tryndamere
Firecracker Jinx
Warring Kingdoms Katarina
Warring Kingdoms Nidalee
Lunar Wraith Caitlyn
Lunar Wraith Morgana
Radiant Wukong
Ward Skins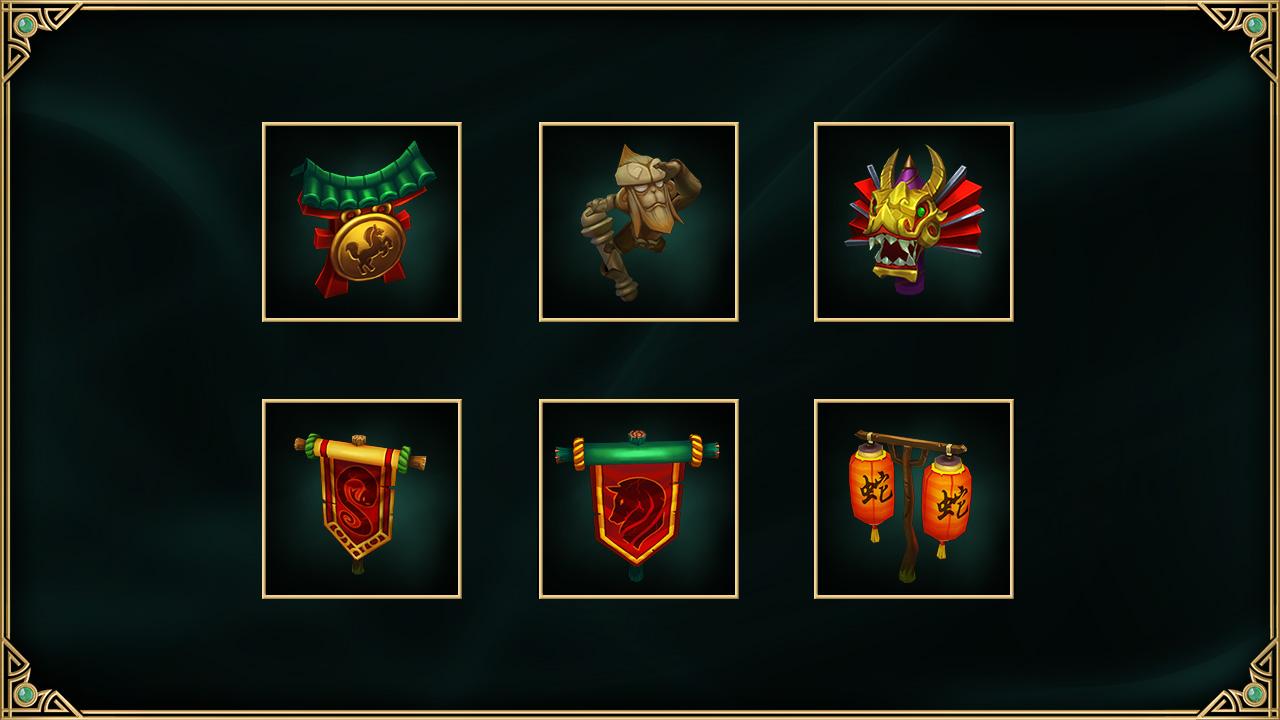 Lantern of the Serpent Ward (Legacy)
Banner of the Serpent Ward (Legacy)
Banner of the Horse Ward (Legacy)
Gong Ward (Legacy)
Firecracker Ward
Rising Dawn Ward (Legacy)