Home > League of Legends > Build > Mid Lane
Mid Lane Item build paths, Runes and Masteries for the highest win-rate Mid Lane Champions in LoL. Even added Skill Orders so you can get the highest amount of Damage out of your Mid Lane Guide. Mid Lane Tier List of only a select Top 3 Mid Lane Champions, AP Carrys, AD Casters & even ADC Champions.
[snippet top-3-mid-lane-build-video]
Mid Lane Item Build
Playing Mid Lane the most effective way possible is the key to snowballing your games in Ranked. One of the most important things to understand with this mid lane guide is when to roam, Since roaming can put you behind in mid lane versus the enemy mid laner its risky to gank other lanes. This is why champions who tend to have real strong Minion Wave Clear are favored in the Mid Lane, since you will be Pushing your lane real fast then Roaming to Gank other lanes.
Mid Lane Item Build
This Mid Lane Guide has "Strong Against" Icons to indicate when a Mid Lane Item Build Path is a effective choices versus certain types of champions. For Example: Abyssal Scepter is "Strong against" AP Champions due to the Magic Resist stat it provides players.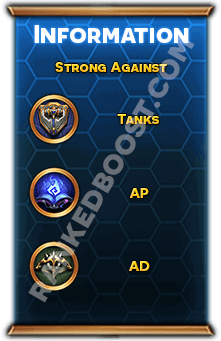 TOP 3 MID LANE BUILDS is a mid lane guide of the Best LoL Mid Lane Champions for the Solo Queue/Dynamic Queue Ranked Mode.
Top 3 Mid Lane Build Paths worth mentioning due to one of the following:
Champion

 

Buffs

Item Buffs 

(directly buffing the champion within the meta)

Re

worked

New Champions
Meta Change
TOP 3
Mid Lane Build
Mid Lane guide for the most part will be played with a AP Carry Champion, However mid lane players have been known to use Bruisers, AD Caster & even ADC in the Mid Lane. If you do opt-in to use a ADC or AD Caster Champion mid lane, make sure that your team has some source of AP Damage either a Hybrid Bot Lane ADC or even a Top Lane AP Caster.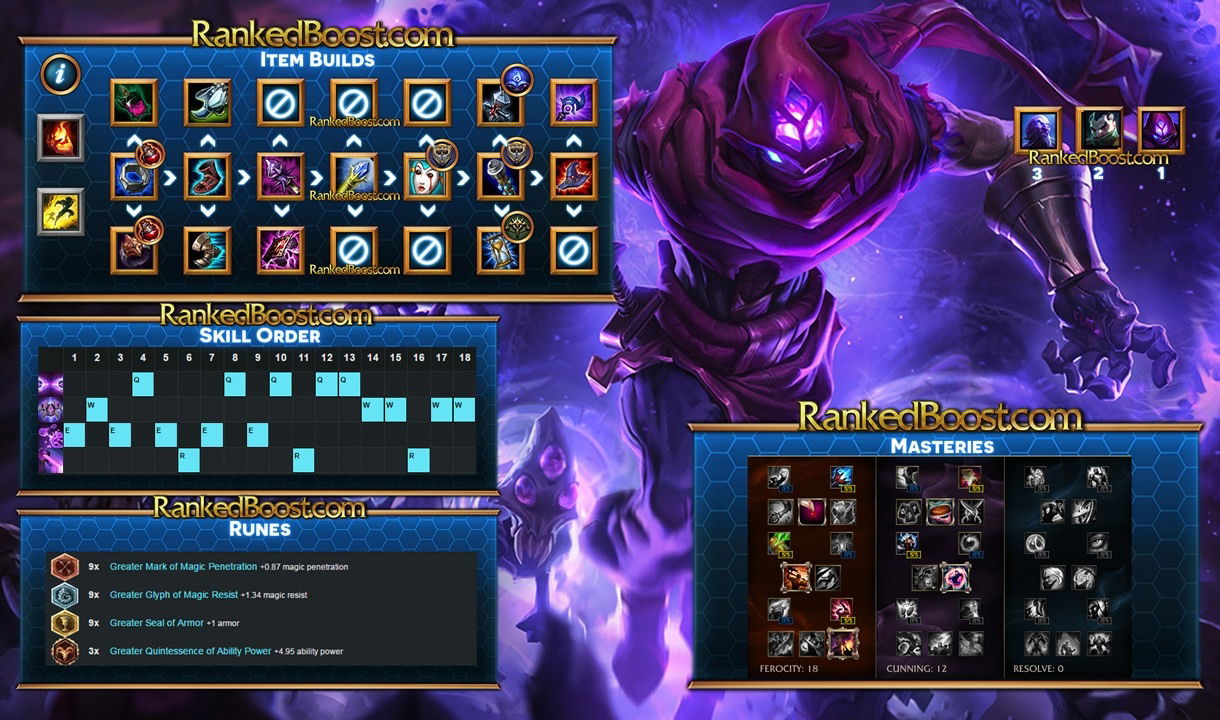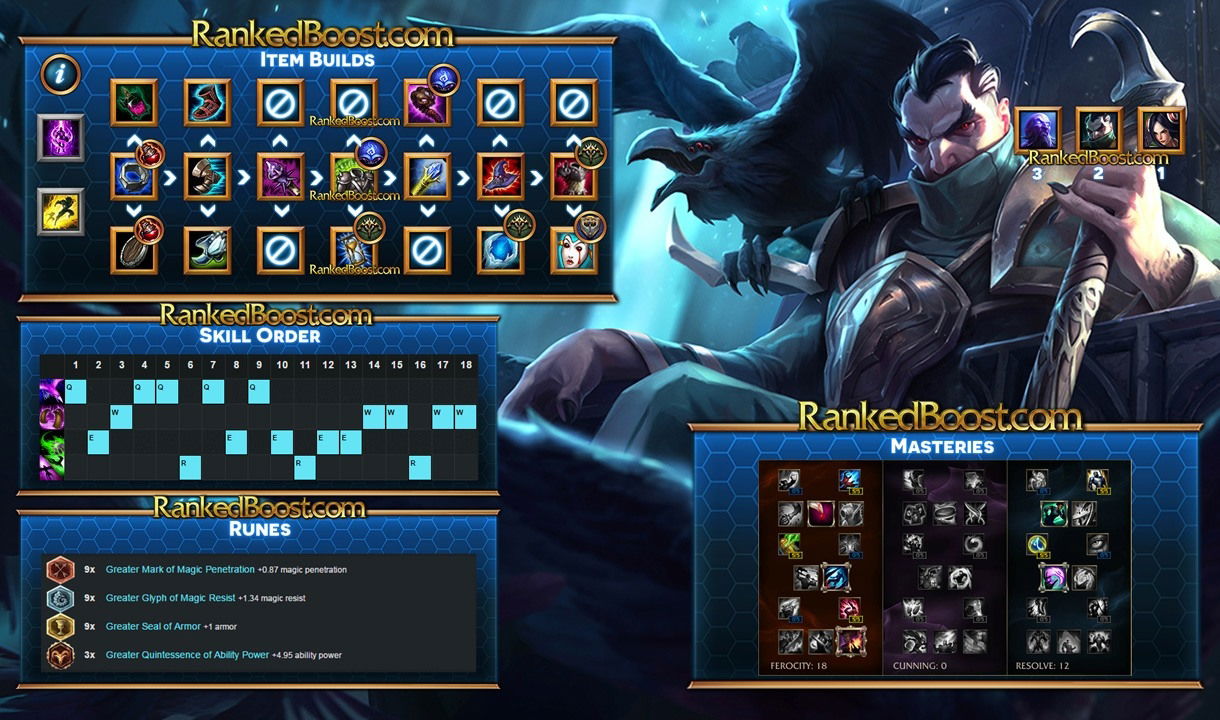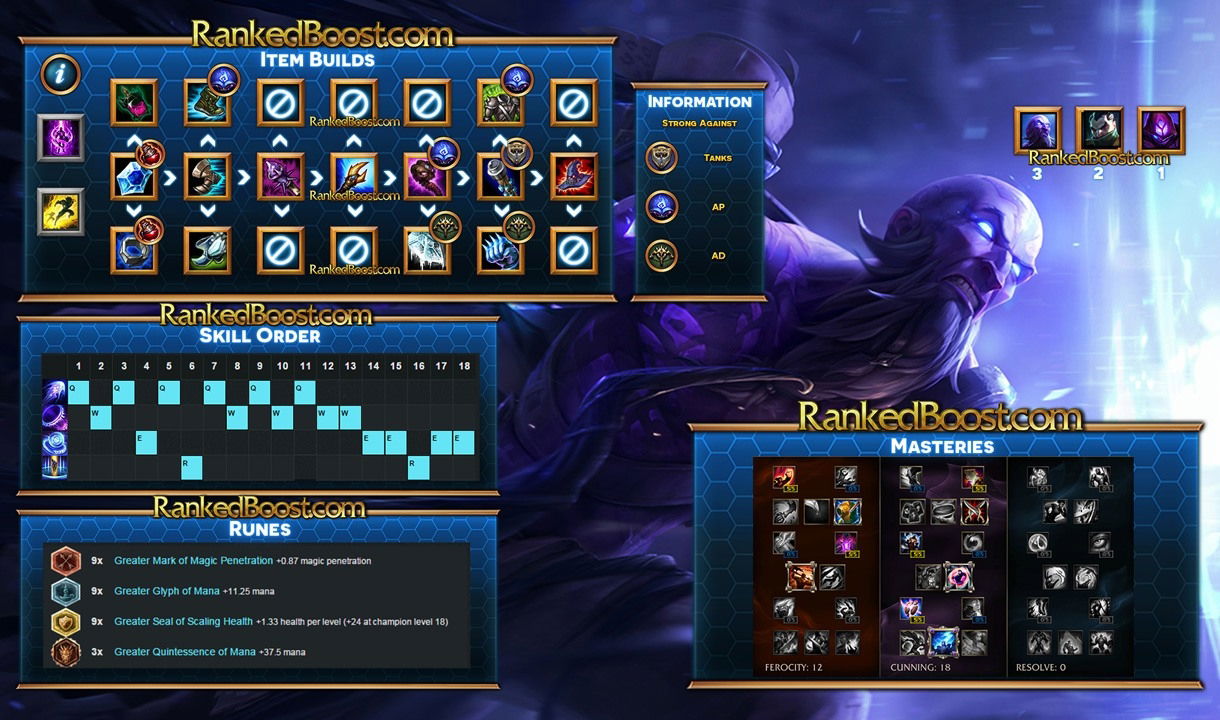 Mid Lane Guide
Not strong enough for the TOP 3 but still a very good champion pick. Easily any of these mid lane champions can become the best with a LoL patch that shifts the meta into there favor.

Cho'Gath is one of the strongest middle lane picks. If you are able to land his normal abilities, along with his ult being simply one of the most OP within the game at the moment. The Health and Mana Sustain from his passive is what makes Cho'Gath such a Threat to most middle lanes. However he lacks a strong mid lane build path, mainly since he is a bruiser ap champion.

High skill cap champion with lots of opportunity for outplaying the enemy mid laner. If you can play this mid lane guide champion he is excellent champion to spam in lower elo. It also is wise to pick him if your team has champions that can enable strong Yasuo Ults, for example Lee Sin (R) Kick and Malphite (R) Knock Up.

Clearly one of the foremost overpowered mid champions for Solo Queue/Dynamic Queue. She features a powerful team fight AOE CC ult allowing her to be a team fight starter. fairly straightforward Mid Lane Build Path and easy to pick up and play making her good for new players of the middle lane role.

Safe mid lane guide pick with the ability to farm a lot of gold thanks to his Q. Combo that with his Barrel and you can get a Infinity edge real early in the game, a very important piece in gangplank's mid lane build path. Gangplank is difficult to master as a Mid Lane champion but well worth considering the amount of damage he can do.

Twisted Fate has been regarded as one of the best mid lanes in league of legends since his release. This is still true even now with twisted fate having one of the best Ults for controlling the pace of a game. Not to mention is already snow ball mid lane build path.

Farm up that Q for Extra AP and proceed to blow up enemy AP player with your Ult. Dont forget to lay down your Overpowered E AOE Stun. This mid lane champion has a high risk high reward play style that works really well for some players.

A strong Mid Lane champion to spam in Solo Queue/Dynamic Queue, Counters most Mid Lanes. If you get ahead of your lane opponent, purchase a some Boots of Mobility for your mid lane build and start roaming the map and ganking other lanes.

Strong assassin AP but also a fairly easy gank, you should get threw lane phase and roam to other lanes for kills. Diana is a super effective Mid Lane champion for Solo Queue/Dynamic Queue in lower elos. However we would only recommended this mid lane champion to players who have played her in some normal games to get a feel for her weakness's during lane phase.

A Amazing Mid Lane champion to have on your team if you have a hyper carry top lane or a experienced AD Carry Player. Every spell Lulu has enables her carry's to make the plays and do the damage they need with out fear of being one shot.

A strong Mid Lane guide champion with a strong Team Fight and objective control play style. however a really under powered roaming mid lane, anivia can be considered a safe pick for the mid since here lane clear is powerful and safe. Anivia has more of a late game mid lane build, so don't expect much from her early game.

A really strong mid lane assassin, you have to choose your exchanges in lane carefully to win against other mid laners. Especially mid lane champion with sustains like ahri. If you are able to roam to other lanes with Leblanc, you should any chance you get when you are ahead of the enemy mid laner.

If Master Yi is the king of spell resets then Katarina is the Queen of them. Katarina is a mid lane guide champion that tends to either Snowball the game into a victory or will get countered in lane and be almost completely useless unless your team can carry damage wise.

Lux is mid lane champion full of skill shot spells and one really strong short cooldown Ult Skill shot spell that is simply very strong. She also provides lots of utility for the team, with her spells making her even ideal as a support.

Amazing catch abilities along with a team fight presence that could swing the fight. Also having such a short Q cooldown giving Lissandra one of the fastest lane clears. Mid Lane players should make sure to include zhonya's hourglass in there mid lane build path for lissandra.

Ahri is a safe middle Lane guide champion with very little viable counter picks available and a powerful team fight presence. Its nearly impossible to catch a experienced Ahri player because of her ult giving her superb mobility along with extra damage. A middle lane player should invest some time into learning how to play.
| | |
| --- | --- |
| | Earn Season Rewards in Ranked 3v3 & 5v5 Flex Queue Fast and Easily. |
| Have A Pro Player Play For You And Earn Rewards Fast. | |
| | Duo Queue With A Pro Player And Rank Up In Dynamic Queue. |