Home > League of Legends > Build > Mid Lane
Mid Lane Item build paths, Runes and Masteries for the highest win-rate Mid Lane Champions in LoL. Even added Skill Orders so you can get the highest amount of Damage out of your Mid Lane Guide. Mid Lane Tier List of only a select Top 3 Mid Lane Champions, AP Carrys, AD Casters & even ADC Champions.
[snippet top-3-mid-lane-build-video]
Mid Lane Item Build
Playing Mid Lane the most effective way possible is the key to snowballing your games in Ranked. One of the most important things to understand with this mid lane guide is when to roam, Since roaming can put you behind in mid lane versus the enemy mid laner its risky to gank other lanes. This is why champions who tend to have real strong Minion Wave Clear are favored in the Mid Lane, since you will be Pushing your lane real fast then Roaming to Gank other lanes.
Mid Lane Item Build
This Mid Lane Guide has "Strong Against" Icons to indicate when a Mid Lane Item Build Path is a effective choices versus certain types of champions. For Example: Abyssal Scepter is "Strong against" AP Champions due to the Magic Resist stat it provides players.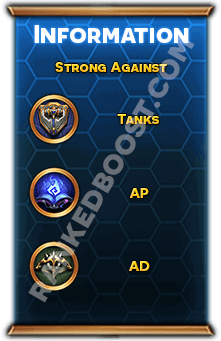 TOP 3 MID LANE BUILDS is a mid lane guide of the Best LoL Mid Lane Champions for the Solo Queue/Dynamic Queue Ranked Mode.
Top 3 Mid Lane Build Paths worth mentioning due to one of the following:
Champion

 

Buffs

Item Buffs 

(directly buffing the champion within the meta)

Re

worked

New Champions
Meta Change
TOP 3
Mid Lane Build
Mid Lane guide for the most part will be played with a AP Carry Champion, However mid lane players have been known to use Bruisers, AD Caster & even ADC in the Mid Lane. If you do opt-in to use a ADC or AD Caster Champion mid lane, make sure that your team has some source of AP Damage either a Hybrid Bot Lane ADC or even a Top Lane AP Caster.
[masterslider alias="ms-6-2″]
Mid Lane Guide
Not strong enough for the TOP 3 but still a very good champion pick. Easily any of these mid lane champions can become the best with a LoL patch that shifts the meta into there favor.
[masterslider alias="ms-6-6-1-1-7-1-7-2-9″]