Welcome to our LoL Funnel Strategy Guide, players can find the best champions for the funnel in League of Legends and the team comps that work best. We also have included the ability to click/tap the image to view all that specific champions counter, this can come in handy when picking against the enemy team.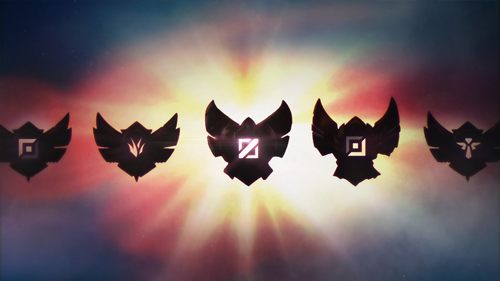 Best Funnel Champions
This is the complete LoL Best Funnel Champions Tier List ranking the best within S-Tier, all the way to the worst within F-Tier. For clarity reasons, we will only list known viable champion picks. Since the funnel strategy takes two players there will be a tier list of both Best Funnel Carry and the Best Funnel Support Picks.
S Tier

/

F-Tier

= Ranking system used to display the weakest and the Best Champions for the Funnel Meta
Untested = TBD Champions Picks that may have a place within the Funnel Meta
Rankings
Best Funnel

Carry

S-Tier
[Best]

Kaisa

Xayah
A-Tier
[Strong]

Lucian

Graves

Kindred

Master Yi

Kayle

Yasuo
B-Tier
[Above Average]

Taliyah

Karthus
C-Tier
[Average]
D-Tier
[Below
Average]
 
 
 

F-Tier


[Worst]

Untested

Corki

Nocturne

Irelia

Xin Zhao
Best Funnel Comps
Some of the most popular funnel champion picks to combo together are some of the same popular bot lane combos. This list of what to pick for the lol funnel strategy will grow as the meta for it grows as well.
Lucian + Braum


Master Yi + Taric


Karthus + Nunu


Kayle + Nunu


Xayah + Rakan


How To Play Funnel In LoL
Before we jump straight into how to play funnel in lol, we should first acknowledge where this was first seen. If you ever played 3v3 twisted treeline, there is a good chance you came across something very similar to what you are currently seeing in 5v5 summoners rift. This is because 3v3 players have been practicing and even using this meta to reach the highest ranking in the ranked 3v3 ladder for a couple of years now. This is where I personally learned most about just how strong this strategy can be if played correctly and with the right champion picks.
What you need to know about the LoL funnel strategy
What Champions Work With Funnel?

Hyper Carry Champion Picks are almost always used (Best Funnel Picks). In some cases, you may see a Karthus or some other whacky picks.

How Do I Play Funnel?

Carry – You will Farm and Push Mid Lane as hard and as Fast as possible, after which you will ideally go and Farm the Jungle Camps or Scuttle Crab nearby with the Smite.
Support –

Early on Jungle Camp Help

and Mid Lane Wave Mangement. Ward Placements to avoid early enemy jungle invades.