League of Legends Wild Rift Zed is a Assassin Champion commonly played in the Middle Lane. When playing this Assassin in the Mid Lane, we rank it as a S-Tier pick. Zed will mostly do Physical Damage and has good mobility. Based on playstyle, we consider this champion Hard To Play.





Quickly navigate this Zed guide using the links above.
LoL Wild Rift Zed Runes
What runes should I use with Zed in Wild Rift?
The Best Runes for Zed in Wild Rift is the

Electrocute Keystone, followed by the

Brutal,

Spirit Walker, and

Hunter Genius Minor Runes.

Mid Lane Zed Runes Build
Keystone Rune and Minor Runes
Summoner Spells


LoL Wild Rift Zed Item Builds
What items do I build on Zed in Wild Rift?
The Best Items to build on Zed in Wild Rift are items that maximize your Attack Damage burst from your abilities. The first item to build should be

Youmuu's Ghostblade, and then second, you will want to complete your

Gluttonous Greaves with a

Quicksilver Enchant and to finish up your Core Item Build will be a

Duskblade of Draktharr.
LoL Wild Rift Zed Guide
What skills do I level up as Zed in Wild Rift?
Level up

Razor Shuriken at level 1, and then you will continue leveling

Razor Shuriken until its maxed. After that, you can start leveling up

Shadow Slash followed by

Living Shadow.
Zed Skill Order

1
›

2
›

3
Zed Abilities in Wild Rift
Contempt for the Weak

Passive

Zed's attacks against enemies below 50% Health deal bonus magic damage equal to 7% of their maximum Health. (10s cooldown per unique enemy).

Razor Shuriken

1st Ability

Zed and his shadows throw their shurikens, each dealing 80 physical damage (80 + 100%AD) to the first enemy they hit and 48 physical damage (48 + 60%AD) to other enemies in their path.

Energy: 70

Cooldown: 6s

Living Shadow

2nd Ability

Passive: Zed gains 35 Energy whenever an ability strikes the same enemy twice. Energy can only be gained once per cast ability.Active: Zed's shadow dashes forward, remaining in place for 4.5s. Reactivating Living Shadow will cause Zed to swap positions with his shadow.

Energy: 35

Cooldown: 20s

Shadow Slash

3rd Ability

Zed and his shadows slash, each dealing 70 physical damage (70 + 80% bonus AD) to nearby enemies and slowing them by 25% for 1.5s.Each enemy champion hit by Zed's slash reduces Living Shadow's cooldown by 2s.

Energy: 50

Cooldown: 5s

Death Mark

4th Ability

Zed becomes untargetable and dashes to target enemy champion, marking them. After 3.5s, the mark triggers, dealing physical damage equal to 64 (100%AD) plus 25% of all damage dealt to the target by Zed while the mark was active.The dash leaves a shadow behind for 6s. Zed reactivate Death Mark to switch positions with this shadow.

Cooldown: 90s
The most popular role to play Zed is in the Mid Lane, and in some cases as Support, this is mostly due to the champion being a Assassin with Physical Damage.
How good is Zed in Wild Rift?
Zed is ranked S-Tier, which we consider the most reliable picks for ranked queue in the Middle Lane. If you want to learn about this champion's weaknesses, you can view our Zed Champion Counters guide.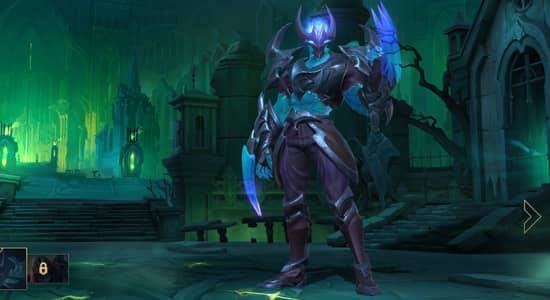 Death Sworn Zed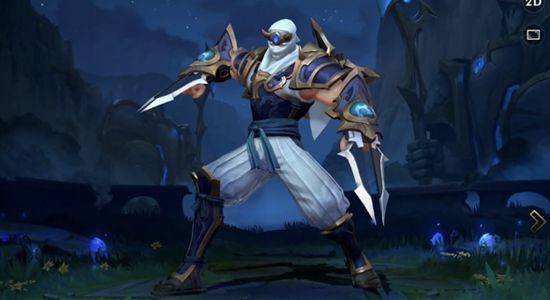 Shockblade Zed
Click/Tap the icons below to view other Mid Lane Champions
Champions Similar To Zed in Wild Rift

Ahri

Akali

Annie

Aurelion Sol

Fizz

Lux

Orianna

Twisted Fate

Yasuo

Ziggs