League of Legends Wild Rift Singed is a Specialist Champion commonly played in the Baron Lane. When playing this Tank in the Solo Lane, we rank it as a A-Tier pick. Singed will mostly do Magic Damage and is really tanky. Based on playstyle, we consider this champion Moderately Diffcult To Play.





Quickly navigate this Singed guide using the links above.
LoL Wild Rift Singed Runes
What runes should I use with Singed in Wild Rift?
The Best Runes for Singed in Wild Rift is the

Conqueror Keystone, followed by the

Weakness,

Spirit Walker, and

Manaflow Band Minor Runes.

Baron Lane Singed Runes Build
(Top Lane)
Keystone Rune and Minor Runes
Summoner Spells


LoL Wild Rift Singed Item Builds
What items do I build on Singed in Wild Rift?
The Best Items to build on Singed in Wild Rift are unique item sets that are geared towards maximizing the champions strengths. The first item to build should be

Liandry's Torment, and then second, you will want to complete your

Gluttonous Greaves with a

Glorious Enchant and to finish up your Core Item Build will be a

Rylai's Crystal Scepter.
LoL Wild Rift Singed Guide
What skills do I level up as Singed in Wild Rift?
Level up

Poison Trail at level 1, and then you will continue leveling

Poison Trail until its maxed. After that, you can start leveling up

Fling followed by

Mega Adhesive.
Singed Skill Order

1
›

2
›

3
Singed Abilities in Wild Rift
Noxious Slipstream

Passive

Draft off nearby champions, gaining 20% bonus Movement Speed for 2 seconds.

Poison Trail

1st Ability

Toggle: Lay a poisonous trail that deals 20 magic damage (20 + 30% magic damage) per second.

Mana: 15

Cooldown: 1s

Mega Adhesive

2nd Ability

Tosses an adhesive that sticks to the ground for 3 seconds. Enemies in the area are slowed by 35% and grounded, preventing the use of movement abilities.Flinging an enemy into the zone briefly roots them.

Mana: 60

Cooldown: 13s

Fling

3rd Ability

Flings an enemy over Singed's shoulder, dealing magic damage equal to 65 (65 + 75% magic damage) plus 5% of their max Health.If the enemy lands in Mega Adhesive, they are rooted for 1.25 seconds.

Mana: 80

Cooldown: 10s

Insanity Potion

4th Ability

Drink a potent brew of chemicals, granting 30 Ability Power, Armor, Magic resist, Movement speed, 6 Health Regen and Mana Regen for 25 seconds.

Mana: 100

Cooldown: 80s
What role do i play Singed?
The most popular role to play Singed is in the Baron Lane or Jungle, this is mostly due to the champion being a Tank with Magic Damage.
How good is Singed in Wild Rift?
Singed is ranked A-Tier, which we consider a good pick for ranking up in ranked queue in the Baron Lane. If you want to learn about this champion's weaknesses, you can view our Singed Champion Counters guide.
LoL Wild Rift Singed Skins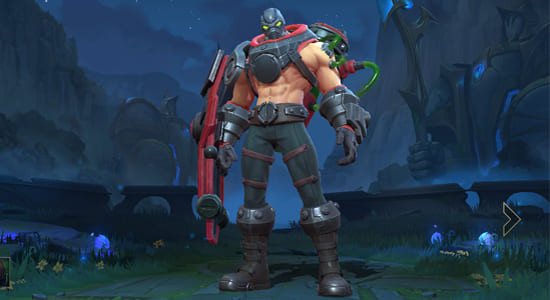 Augmented Singed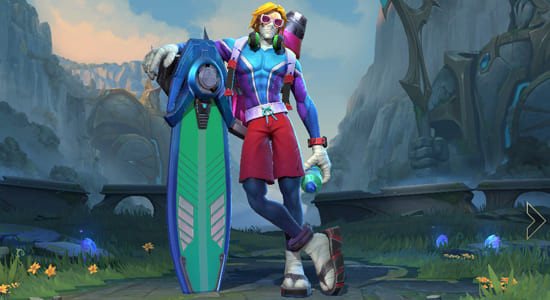 Surfer Singed
Click/Tap the icons below to view other Baron Lane Champions
Champions Similar To Singed in Wild Rift

Camille

Darius

Dr. Mundo

Fiora

Garen

Jax

Malphite

Nasus

Tryndamere