League of Legends Wild Rift Jarvan IV is a Diver Champion commonly played in the Jungle. When playing this Tank in the Jungle Role, we rank it as a A-Tier pick. Jarvan IV will mostly do Physical Damage and is an overall reliable choice. Based on playstyle, we consider this champion Easy To Play.





Quickly navigate this Jarvan IV guide using the links above.
LoL Wild Rift Jarvan IV Runes
What runes should I use with Jarvan IV in Wild Rift?
The Best Runes for Jarvan IV in Wild Rift is the

Conqueror Keystone, followed by the

Brutal,

Hunter Titan, and

Mastermind Minor Runes.

Jungle Jarvan IV Runes Build
Keystone Rune and Minor Runes
Summoner Spells


LoL Wild Rift Jarvan IV Item Builds
What items do I build on Jarvan IV in Wild Rift?
The Best Items to build on Jarvan IV in Wild Rift are items with enough damage to be a threat, while being able to survive the team fight dive. The first item to build should be

Black Cleaver, and then second, you will want to complete your

Mercury's Treads with a

Stasis Enchant and to finish up your Core Item Build will be a

Death's Dance.
LoL Wild Rift Jarvan IV Guide
What skills do I level up as Jarvan IV in Wild Rift?
Level up

Dragon Strike at level 1, and then you will continue leveling

Dragon Strike until its maxed. After that, you can start leveling up

Demacian Standard followed by

Golden Aegis.
Jarvan IV Skill Order

1
›

2
›

3
Jarvan IV Abilities in Wild Rift
Martial Cadence

Passive

The first attack against an enemy deal bonus physical damage equal to 8% of their current health (6 seconds cooldown per unique enemy)

Dragon Strike

1st Ability

Extends Jarvan IV lance, dealing 90 physical damage (90 + 130 bonus attack damage) and reducing the armor of enemies by 10% for 3 seconds.If the lance contacts a Demacian Standard (3rd skill) it will pull Jarvan to the Demacian Standard's location, knocking up enemies in his path for 0.75 seconds.

Mana: 50

Cooldown: 9s

Golden Aegis

2nd Ability

Unleashes a regal aura that slows surrounding enemies by 20% for 2seconds and grants a shield that absorbs 65 damage for 5 seconds.Absorbs 12.82 (2.1% max health) more damage for each nearby enemy champion.

Mana: 30

Cooldown: 12s

Demacian Standard

3rd Ability

Passive: Gains 15% attack speed.Active: Throws a Demacian Standard that deals 80 magic damage (80 +80% magic damage) and remains in place for 8 seconds, granting nearby ally champions 15% attack speed.Tapping this ability while near a Demacian Standard will cast Dragon Strike toward it.

Mana: 55

Cooldown: 11s

Cataclysm

4th Ability

Heroically leaps to an enemy champion, dealing 200 physical damage (200 + 170 bonus attack damage) to nearby enemies and creating an area of impassable terrain around them for 3.5seconds.

Mana: 100

Cooldown: 90s
What role do i play Jarvan IV?
The most popular role to play Jarvan IV is in the Jungle or Baron Lane, this is mostly due to the champion being a Tank with Physical Damage.
How good is Jarvan IV in Wild Rift?
Jarvan IV is ranked A-Tier, which we consider a good pick for ranking up in ranked queue in the Jungle. If you want to learn about this champion's weaknesses, you can view our Jarvan IV Champion Counters guide.
LoL Wild Rift Jarvan IV Skins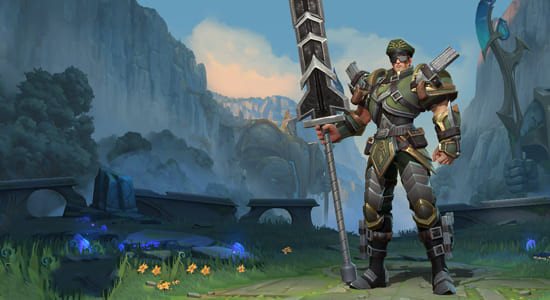 Commando Jarvan IV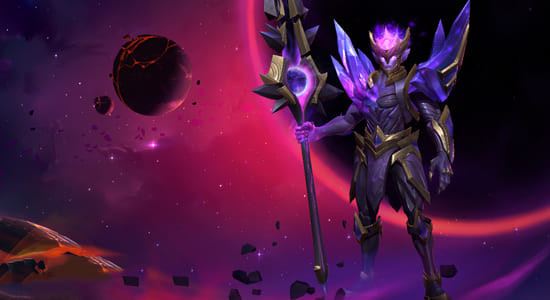 Dark Star Jarvan IV
Click/Tap the icons below to view other Jungle Champions
Champions Similar To Jarvan IV in Wild Rift

Amumu

Evelynn

Gragas

Graves

Lee Sin

Master Yi

Olaf

Shyvana

Vi

Xin Zhao