Injustice 2 Multiverse is a mode where players will play through a random arcade ladder. As you play through these, you can earn experience and Gear.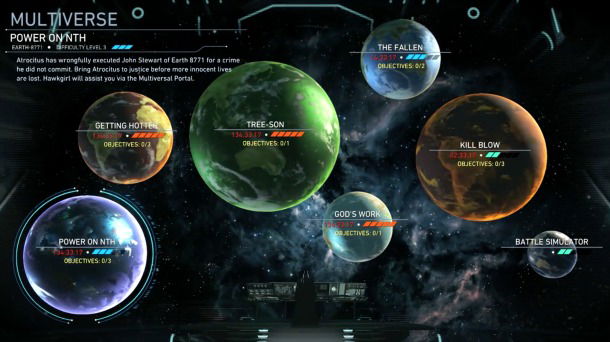 Within every Injustice 2 Multiverse, there are 3 things you should know before you play that universe.
Requirements
To enter certain universes it will require certain levels and specific stat values such as 1,320 Strength required.
Performance Rewards
These are rewards based on your performance in that Injustice 2 Multiverse, they are measured using Bronze, Silver, and Gold.
Completion Rewards
This is an additional reward for completing the entire universe arcade ladder.
Meta Challenge and Modifiers
As you explore all of these different versions of earth you will have a chance to earn gear from completing conditions for the fight.
List of the Conditions:
[This is currently being updated]
You may only select a specific character.
Land two Light Attacks during the match.
[CharacterSelectInjustice2]