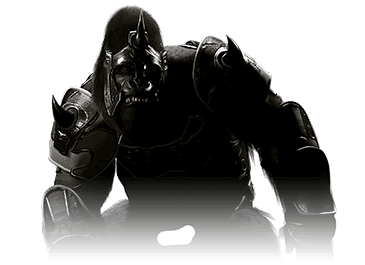 Gorilla Grodd
"GIVE INTO GRODD!"
Injustice 2 Gorilla Grodd Base Stats
| | | |
| --- | --- | --- |
| Strength | 1250 | |
| Ability | 950 | |
| Defense | 900 | |
| Health | 1050 | |
Telepathic brute, Gorilla Grodd, has long sought to prove his peerless genius by subjugating mankind. He's gone so far as to form an anti-Justice League, the Society, to once and for all smash their opposition. Using his intellect and telepathy Grodd enlists others in his mission to conquer the planet and fill void of power left by Superman's Regime.
Welcome to our Injustice 2 Gorilla Grodd Gear Build Guide, Below we will list the best gear to use on Gorilla Grodd we also have this characters Base Stats, Moves list, and Abilities below.
Jump to
Gorilla Grodd Moves and Combos
These Moves are combo button sequences unique to this character's skill set. These will often provide Mobility, Burst Damage, Air Juggle and Crowd Control Effects.
Primal Lunge
Down, Forward + Light Attack
(Meter Burn available, can change trajectory by pressing Back or Forward after normal input, can be followed up with any attack button or grab)
Ground Pound
Down, Down + Medium
(Meter Burn available, can be dashed out of)
Stampede
Back, Forward + Heavy Attack
(Meter Burn available)
Gorilla Grodd Abilities and Powers
Injustice 2 Gorilla Grodd Gear Build
The Best Gear Stats To Build on this Character. Head/Cape, Torso, Gauntlets, Greaves and Accessory Equipment.
Gorilla Grodd Costumes and Skins
Below You Can View List of Each Characters Injustice 2 Gear Builds, Stats, Moves, Character Powers and Abilities by Clicking their Image or Name Link.
Character Select
This Page is being updated frequently