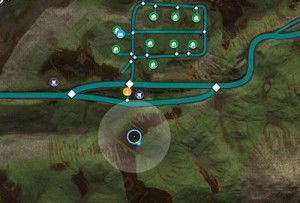 H1Z1 has a gigantic map in its open-world zombie survival apocalypse. This has many wondering how do i find where i am at in H1Z1. No worries today ill be showing you how to figure out exactly where you are located in H1Z1. You can also get geared fast using a similar method.
We'll start off by pressing Enter while in-game to open up a console window. In this window type in /loc and then hit Enter one more time, this pops up a message of your exact position in H1Z1. It shows which direction your facing and more! To have an easier time traveling check out where to find guns.
How i Find Where i Am in H1Z1
So how do you find yourself on the H1Z1 map? After you see your coordinates display from typing in the /loc command, you'll want to hit M key on your keyboard. This will lock your characters screen and position, you'll wanna do this before you type in the /loc command.
After hitting M you can highlight the coordinates and press Ctr+C on your keyboard to copy the coordinates. I Use this tool to find where i am in H1Z1 The first thing you'll want to do before you paste in your H1Z1 coordinates is find a safe place to alt-tab out of game for a brief second. Once your on the webpage you can hit Ctr+V to paste in your coordinates then click the find button, and boom your done! that how i find where i am in H1Z1. You can also find where cars spawn to travel faster, Good luck on your journey.