Welcome to our Horizon Zero Dawn Best Outfits List Guide, below we have every type of Outfit Type available in game Light, Medium, and Heavy Armor. We have also listed some fo the Best Outfits in Horizon Zero Dawn and the location and cost to purchase them.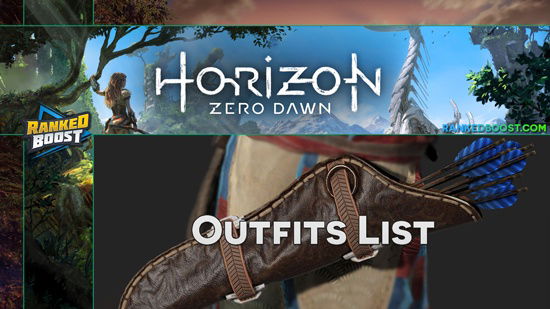 How To Get The Best Outfits In Horizon Zero Dawn
Horizon Zero Dawn Best Outfits will appear Purple indicating its rarity. These items can be purchased from various merchants scattered around the game. The price for these Outfits will cost both Metal Shards and various items depending on the item you are trying to purchase.
You Can Purchase All 4 of these Best OutFits in Horizon Zero Dawn from the Merchant at Daytower, You will have to progress through the story to unlock this Merchant.
NAME
COST
Description
Oseram Arrow Breaker Heavy
1100 Metal Shards
1x Crystal Braiding
Oseram Sparkworker Heavy
800Metal Shards
2x Luminous Braiding
Carja Blazon Heavy
780 Metal Shards
1x Charger Heart
Carja Silks Heavy
770 Metal Shards
1x Longleg Heart
Shield Weaver Outfit
Collect 5 Power Cells scattered throughout the game and bring it to the Ancient Armory
 Grants Temporary Invincibility from all damage (including fall damage).
Machine Hearts – These Items are a random drops, so if you need to obtain them you should start farming, for example, Lancehorn machines for the Lancehorn Heart.
Crystal Braiding – These Resource Ingredients are dropped by Thunderjaws, Stormbirds, Rockbreakers, Behemoths, and Deathbringers machines.
You Can View The Full List of Horizon Zero Dawn Outfit Resource Ingredients Here:
Crafting Resources List
Horizon Zero Dawn Outfits
Below is a Complete Horizon Zero Dawn Outfit List, Light, Medium and Heavy type. We have also included Locations you can purchase them as well as their stats which normally provide Resistince to Elemental Types of Damage.
Similar to other items There are 3 different Types of Horizon Zero Dawn Outfit Rarities.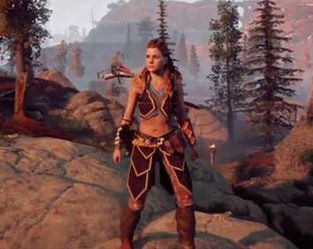 Horizon Zero Dawn Outfit Light
Name
Description
How to Obtain
Oseram Sparkworker Light
–
–
Nora Silent Hunter Light
10 Stealth
Trade with the Hunting Goods Merchant
50 Metal Shards
3x Blaze
Banuk Sickness Eater Light
30 Corruption
Trade with the Hunting Goods Merchant
60 Metal Shards
2x Fatty Meat
Carja Blazon Light
–
–
Nora Protector Light
10 Melee Defense
Trade with the Hunting Goods Merchant
65 Metal Shards
5x Sparker
Oseram Arrow Breaker Light
–
–
Nora Survivor Light
5 Shock
5 Frost
5 Burn
5 Corruption Defence
Trade with the Hunting Goods Merchant
45 Metal Shards
5x Wire
Shadow Stalwart Light
–
–
Banuk Ice Hunter Light
30 Freeze Defence
Trade with the Hunting Goods Merchant
40 Metal Shards
1x Metalburn
Nora Brave Light
–
–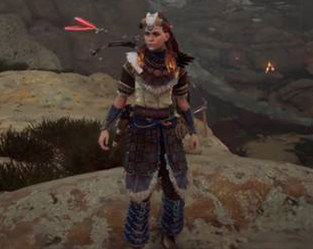 Horizon Zero Dawn Outfit Medium
Name
Description
How to Obtain
Banuk Ice Hunter Medium
30

Freeze

Defence
Trade with the Hunting Goods Merchant
150 Metal Shards
1x Shell Walker Lens
Banuk Sickness Eater Medium
30 Corruption defence
Trade with the Hunting Goods Merchant
150 Metal Shards
1x Scrapper Lens
Nora Survivor Medium
10 Shock
10 Freeze
10 Burn
10 Corruption Defence
Trade with the Hunting Goods Merchant
185 Metal Shards
1x Broadhead Lens
Nora Protector Medium
20 Melee Defence
Trade with the Hunting Goods Merchant
190 Metal Shards
1x Grazer Lens
Carja Blazon Medium
–
–
Shadow Stalwart Medium
–
–
Oseram Sparksworker Medium
–
–
Carja Silks Medium
–
–
Oseram Arrow Breaker Medium
–
–
Nora Silent Hunter Medium
40 Stealth
Trade with the Hunting Goods Merchant
200 Metal Shards
2x Watcher Lens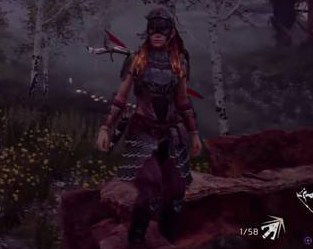 Horizon Zero Dawn Outfit Heavy
Name
Description
How To Obtain
Nora Protector Heavy
30 Melee Defence
Trade with the Hunting Goods Merchant
1000 Metal Shards
1x Shell-Walker Heart
Oseram Sparkworker Heavy
–
Trade with the Daytower Merchant
800 Metal Shards
2x Luminious Braiding
Oseram Arrow Breaker Heavy
–
Trade with the Daytower Merchant
1100 Metal Shards
1x Crystal Braiding
Banuk Sickness Eater Heavy
50 Corruption Defence
Trade with the Hunting Goods Merchant
760 Metal Shards
1x Grazer Heart
Shadow Stalwart Heavy
–
–
Banuk Ice Hunter Heavy
50 Freeze Defence
Trade with the Hunting Goods Merchant
800 Metal Shards
1x Strider Heart
20x Metal Vessel
Nora Silent Hunter Heavy
50 Stealth
Trade with the Hunting Goods Merchant
800 Metal Shards
1x Bellowback Heart
Carja Blazon Heavy
–
Trade with the Daytower Merchant
780 Metal Shards
1x Charger Heart
Carja Silks Heavy
–
Trade with the Daytower Merchant
770 Metal Shards
1x Longleg Heart
Nora Survivor Heavy
15 Shock
15, Freeze
15, Burn
15 Corruption Defence
Trade with the Hunting Goods Merchant
900 Metal Shards
2x Watcher Heart
40x Blaze