Harry Potter: Wizards Unite Spells List guide, here we will detail all of the expected spells in the game. Players can unlock Attack and Support Spells by using Tokens in the Auror, Magizoologist and Professor Lessons Skill Tree. You will acquire tokens from random encounters, levelling up your character, battling magical creatures and challenges at fortresses (Raids).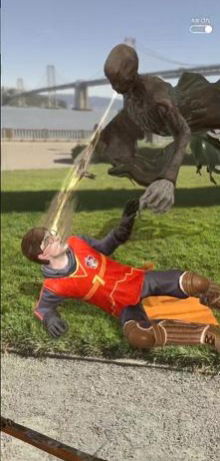 Harry Potter Wizards Unite Spells Tier List
Once more information is available we will detail the Best Spells To Use in Wizards Unite. These spells will fall under 1 of 3 categories Auror, Magizoologist and Professor, each will cost Tokens to unlock in the Lessons skill tree.
Auror – Attacking Spells.
Magizoologist – Support Spells.
Professor – Balance of both Attack and Support Spells.
Harry Potter Wizards Unite Spells List
The Harry Potter Wizards Unite Spells List with details on what they do.
(Keep in mind this is NOT official and is a list of the most common spells found in the harry potter universe and as such are expected to be in the Wizards Unite Mobile Game.)
Side Note: you thought pokemon names were hard to read good luck with these.
| Spell | What It Does |
| --- | --- |
| Crucio | Curse causes agonising pain |
| Avada Kedavra | Powerful curse which instantly kills the victim |
| Homenum Revelio | Spell used to reveal human presence and detect intruders |
| Protego Totalum | Protection spell that can be used on an area |
| Finestra | Spell for shattering glass |
| Revelio | Spell to reveal intruders and imposters |
| Expelliarmus | Spell for removing an object from an enemy's grasp |
| Wingardium Leviosa | A charm that can levitate objects |
| Unbreakable Vow | Spell that binds a wizard to a promise and who will die if they break it |
| Lumos | Spell that can turn a wand into a torch |
| Morsmordre | A Spell used to conjure the Dark Mark |
| Expecto Patronum | Only known defensive spell against Dementors |
| Imperio | Curses that allows the caster to control another's actions |
| Relashio | A spell that can force an object or person to release their hold on something |
| Obliviate | Used to erase the memory of someone, partially or completely |
| Stupefy | Spell used to knock out an opponent |
| Petrificus Totalus | Full Body-Bind, this spell paralyses the victim |
| Protego | Shield charm that can fend off spells |
| Accio | Charm that allows the caster to summon an object |
| Nox | Spell that extinguishes light |
| Diffindo | Charm used to cut absolutely anything |
| Impedimenta | Slow down and obstruct attackers |
| Alohomora | Open locks |
| Sectumsempra | Curse used to injure or maim an opponent |
| Reparo | Used to fix something that has been broken |
| Aguamenti | Used to produce water from a wand |
| Legilimens | Spell that lets the caster see into the mind of another person |
| Riddikulus | Used to make Boggarts less threatening |
| Muffliato | Fills the ears of anyone nearby with an unidentifiable buzzing |
| Levicorpus | Causes a person to hang upside-down in midair |
| Dissendium | Used to reveal a secret passage |
| Incendio | Spell for starting fires |
| Priori Incantatem | Reverse spell effect, this reveals the last spell cast by another wizard's wand |
| Confundo | Charm that causes confusion in a person |
You can view our other HP: WU Guides by Clicking/Tapping the links below.
You can view even more Wizards Unite Guides by Clicking/Tapping the links below.