Welcome to our Harry Potter: Wizards Unite Fortress guide, here we will explain how this game mechanic will work in the game. A Fortress is similar to a Pokemon GO Raid, in that you can attempt them with up to 5 Players and will require a Runestone to enter (This is kinda like a Raid Pass). This will be Dungeon Instance and the further you to get through it the better the rewards will be.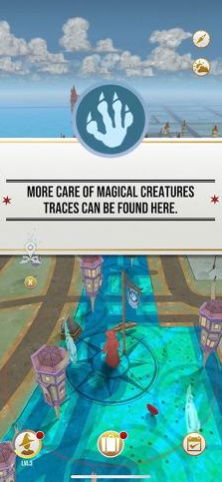 Harry Potter Wizards Unite Fortress Guide
Players should keep in mind that you will want a well-rounded team, so having Attack spells from the Auror Dark Arts and Magizoologist for some Support Spells will help. Below we will list some important key elements players should be aware of.
Runes Stones – These are similar to Raid Passes and can be obtained from Foundable Encounters.
Weather – Like with Niantics other game Weather looks like it will play a role in this game as well.
Fortress – This is your Dungeon Instance that up to 5 Players can enter together.
With that aside it also worth noting that on each floor each player will get to choose an enemy that they will battle if you run out of time or lose you will be removed from the Fortress.
You can view our other HP: WU Guides by Clicking/Tapping the links below.
You can view even more Wizards Unite Guides by Clicking/Tapping the links below.