For Honor Kensei Guide, a list of all available Move-sets and Combos. Learn about this characters Fighting style and Special Attributes, along with the different tiers of feats.
Kensei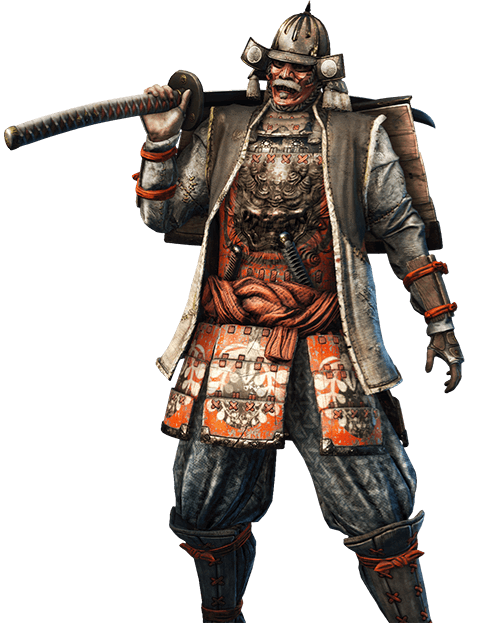 Hero Specific Abilities & Passives
| | |
| --- | --- |
| Faction | Samurai |
| Class Type | Vanguard |
| Capabilities | High Heavy Attacks are Unblockable | High Volume of Chain Attacks. |
| Renown | You will earn more Renown in outnumbered fights, by controlling objectives, and by killing enemy soldiers to unlock your feats in a match. |
| Revenge Mode | Boosts Damage and Health. All Attacks are Uninterruptible. Parry and Throws knock enemies down instead. Attacks are Auto-Parried on activation. |
| Chain Starters | Swift Strike, Helm Splitter, and your Guardbreak can start attack chains. |
| Throw followed by a Chain Finisher | Any Throw can be followed up by any Chain Finisher. |
| Top Heavy Finisher Unblockable | Finish any Chain Attack with a Top Heavy for an Unblockable Attack. |
| Top Heavy Finisher Cancel | Top Heavy Finisher Startup can be canceled by: A Side Light Attack or A Side Heavy Attack for an Uninterruptible Side Heavy Finisher. |
| Zone Attack | You can Cancel Zone Attack after the first Attack. |
For Honor Kensei Weapon: Nodachi

Kensei Feats
Tier 1.
Fast Recovery

– Passive Feat – Stamina regenerates at a faster rate.

Body Count

– Passive Feat – Killing a soldier grants you some health and stamina.

Iron Lungs

– Passive Feat – You can still sprint when out of stamina.
Tier 2.
Inspire

– Allies deal more Damage, soldiers fight faster.

Smoke Bomb

– Throw a smoke bomb on the ground that breaks the lock.

Chilling Stare

– Nearby enemies have lower attack and defense.
Tier 3.
Second Wind

– Recover some of your health Points.

Long Bow

– Fire/Shoot a long bow for heavy damage.

Steadfast

– Gain immunity from throw attempts for a short duration.
Tier 4.
Arrow Storm

– Aerial attack that deals medium damage in multiple areas.

Stalwart Banner

– Allies continuously regain health while near you.

Unblockable

– Your attacks cannot be blocked for a short duration.
For Honor Kensei Moves
| Type | Name | PC | XB1 | PS4 |
| --- | --- | --- | --- | --- |
| | Dawn of the Steel Sun | LMB, LMB, LMB | RB, RB, RB | |
| | Spirit of the Inevitability | LMB, LMB ♦, RMB | RB, RB ♦, RT | |
| | Form of the Dragon | LMB, RMB, RMB | RB, RT, RT | |
| | Doom of the Kensei | RMB, RMB, RMB | RT, RT, RT | |
| | Rushing Sweep (Not in Guard Mode) | ↑ + RMB | LS↓ + RT | |
| | Helm Splitter | W + Space, LMB | LS↑ + A, RB | |
| | Swift Strike | A or D + Space, LMB | LS← or LS + A, RB | |
| | Grasping Pounce | W + Space , MMB | LS↑ + A, X | |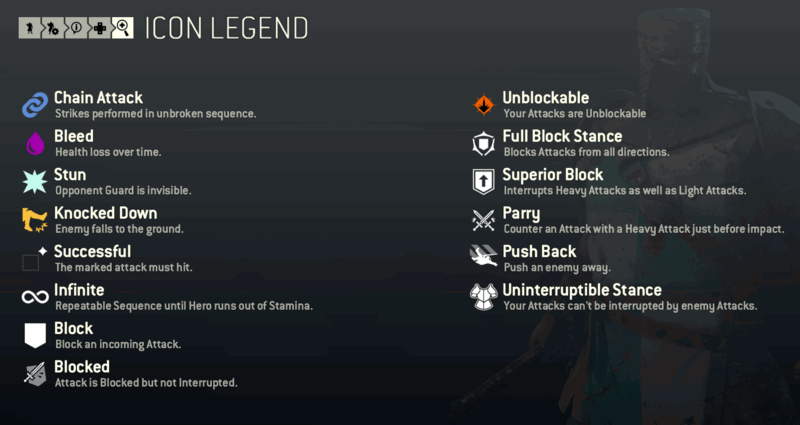 Kensei Gear Build
This section of the For Honor Kensei Guide is focused on Gear Building, below we list the best stats to build on Kensei's Gear. This Character is slightly slower than most others but with long attack range and high damage. Has decent mixup potential, and has strong grabs.
Best Kensei Gear Stats Build
Kensei Counters
This section of the For Honor Kensei Guide will explain a little more about this heroes strengths and weaknesses. Examining the play style and the type of characters that counter this hero.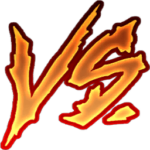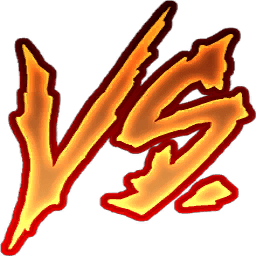 Weak Against
(Weak Versus | Countered By)


Strong Against
(Strong Versus | Counters)



For Honor Kensei Guide Weaknesses & Strengths

 PROS
This samurai in the hands of an experienced player can do some heavy damage, and easily 1v1 any opponents who have short range attacks.
Long-Mid Range Attacks.
Effective at Dodging Left and Right Attacks.
Special Unblockable Power Attack.
High Skill Cap (Meaning the better you are with this character the stronger he becomes).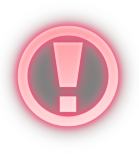 CONS
 This character is difficult to play and even harder to master, but for this same reason, he is a really strong hero. You will need to practice a lot and understand his timing and spacing, as these are important for this hero.
Slow Attack Speed.
Attack Combo dependent For Damage.
Not as effective close range combat.