Welcome to our Fire Emblem Warriors Downloadable Content Packs, view all three upcoming DLC Packs for Fire Emblem Warriors. All 3 will be based on different core series from the franchise and other goodies listed below.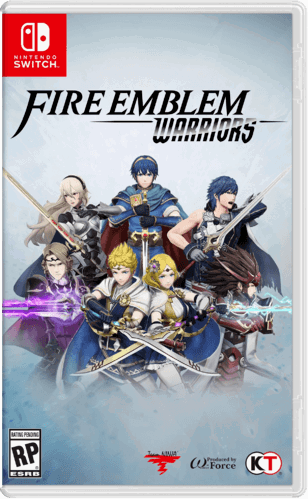 Fire Emblem Warriors DLC Character Packs
There will be three Fire Emblem Warriors DLC Character Packs that will release under a Season Pass. They are themed after Shadow Dragon, Awakening and Fates Series. Each Pack will contain the following:
3 NEW Characters
3 History Maps
Additional Weapons, Costumes, and Support Conversations.
Purchasing the Season Pass will Cost $19.99 USD and Rewards the Player with a Bride Custome For Lucina.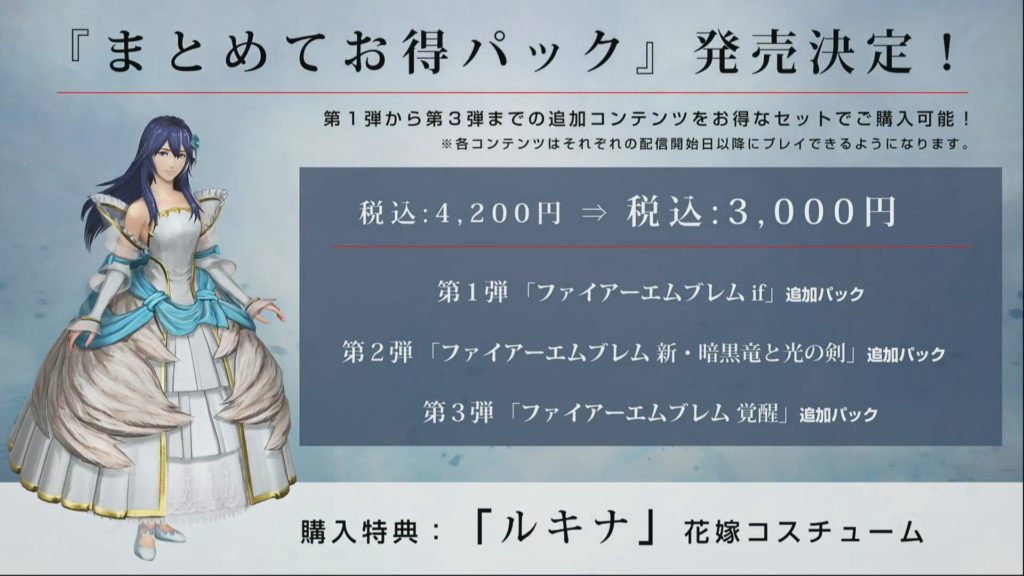 DLC Packs can be bought separately for $8.99 USD
The 3 Downloadable Content Packs Announced were also given an estimated release date.
Fates Packs
Estimated Release in December 2017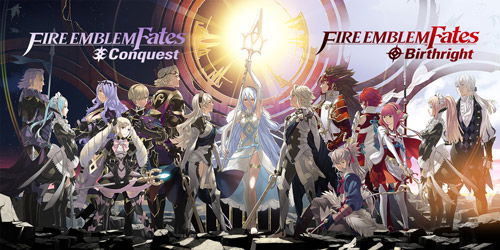 Shadow Dragon Packs
Estimated Release in February 2018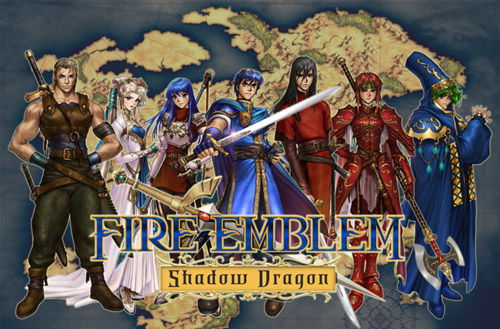 Awakening Packs
Estimated Release in March 2018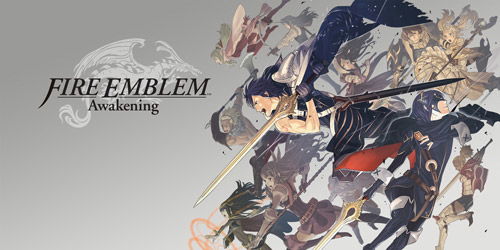 Koei Tecmo producer Yosuke Hayashi stated at TGS 2017 that future DLC beyond these packs are a possibility and will depend upon fan feedback. As more information becomes available this page will be updated with the NEW Characters, Maps, Weapons and Support Conversations.