Fire Emblem Heroes Story Maps Guide, Everything you need to know to complete the entire story mode in Fire Emblem Heroes.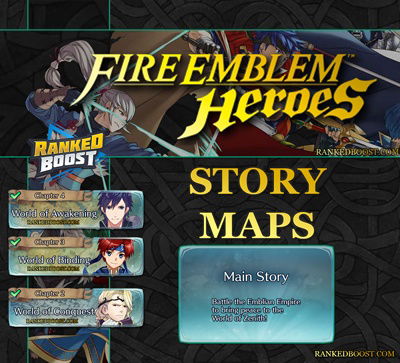 What Are Story Maps?
Fire Emblem Heroes Story Maps are the main maps players will be competing in the game. These maps will rewards players with 1 orb per map on their first playthrough, this can add up with the many chapters and difficulty settings available.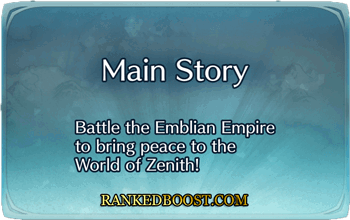 Each Chapter as 5 Parts within it, you will receive 1 orb per part completion.
Chapter
Prologue: World of Zenith
Chapter 1: World of Mystery
Chapter 2: World of Conquest
Chapter 3: World of Binding
Chapter 4: World of Awakening
Chapter 5: Back to Mystery
Chapter 6: World of Birthright
Chapter 7: World of Blazing
Chapter 8: Back to Awakening
N/A
Story Maps
Tips & Tricks For Completing Story Maps

Early on you can run through the story maps with ease, however, in the later chapters and especially at harder difficulty you may get stuck on a map.
If you ever get stuck in Fire Emblem Heroes Story Mode you should use the Training Tower. Leveling up your characters through this will grant more EXP and reward you with Badges.
You can learn more about the Training Tower Here:
Training Tower Guide