Fire Emblem Heroes Best Team Builds, We will explain how to build the best teams in fire emblem heroes and the characters you will need.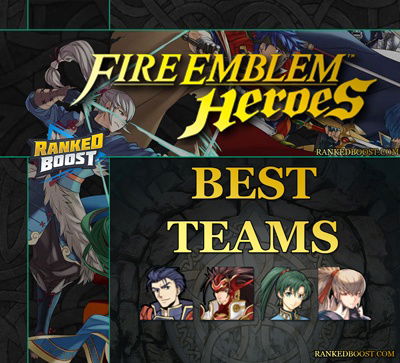 What Are Fire Emblem Heroes Team Builds?
Fire Emblem Heroes Team Builds are the best combination of heroes in one team. Having the perfect balance of character for your team can allow you to clear select maps with ease.

Credit for the Teams below goes to a Reddit user /u/Solunare thanks to his insight we have an interesting look at some of the End Game Best Team Builds In Fire Emblem Heroes.
You can tap the character names/images to view more information about them.
Defensive

Tiki (Young) –

Sakura –

Nowi –

Hector
These characters on the same team make for a tanky unit lineup and a safe way to complete Arena Duels. Making sure to keep your healer safe is going to be important when using this build.
Pros:
High Defense.

Ability To Counter-Attack.
Balanced

Hector – 

Ryoma –

Linde –

Takumi
This Team Build will give you full-color coverage, allowing you to have a triangle advantage whenever needed. This includes both Physical and Magical Damage, the only thing missing is a staff user (Healer).
Pros:
Both Physical and Magic Damage

Triangle Advantages