EU LCS Spring Split 2017 Fantasy Draft Esports Tier List. Pro Player Champion Picks & Bans, LoL Players & Team Power Rankings based on there performance and experience. Ranked in a LoL Tier List Format to showcase the Best EU LCS Champions, LoL Teams & Players in the League of Legends Esports Scene. Everything you need know for EU LCS Spring Split 2017 this year.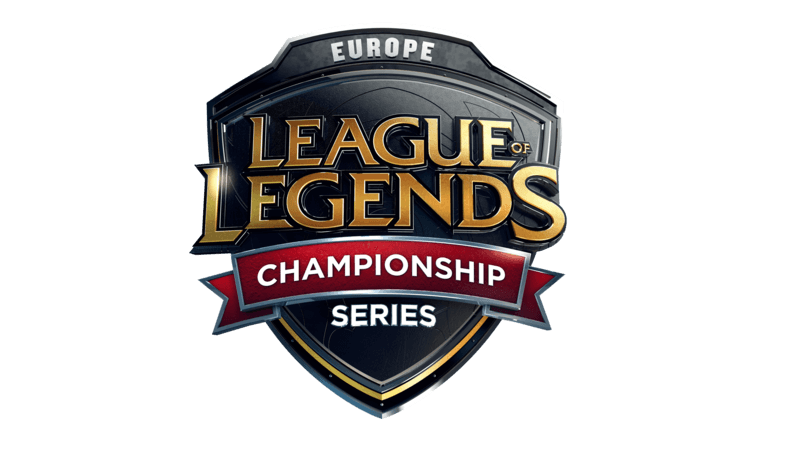 EU LCS Spring Split 2017
EU LCS Spring Split 2017 Format will be a Double Round Robin For 9 Weeks.
1st-2nd Place = Secure First Round Byes in the Spring Split Playoffs.
3rd-4th-5th-6th Place = QuarterFinals Spring Playoffs.
7th Place = Re-qualifies for next split – Cannot participate in Spring Split Playoffs.
8th-9th Place = Play Against Challenger Series Teams for their Spot.
10th Place = Is automatically Relegated into Challenger Series and the (1st)First Place Team in Challenger Series takes their Spot.
 EU LCS Spring Split 2017 Champion Picks & Bans, ranked based on win rate and popularity among pro players and LCS Teams. Using a Tier List Format we list below EU LCS best champion picks and the Most Banned Champions as well.

EU LCS Champion Ban
(Highest Champion Ban Rate)
The highest rate EU LCS Champion Bans, These Champions are always being banned in competitive play against other EU LCS Teams. Champions not listed in this Tier are likely Bans targeted at a Single Players Champion Pool.
[table id=39 /]

EU LCS GOD TIER
(Best Champion Picks)
The best EU LCS Champion Picks, God Tier Champions are the Best Champion Picks for Players in the current Meta. These picks will have a High Pick Rate and Ban Rate in lol esports, Since they are the most reliable competitive play champions.
[table id=40 /]

EU LCS TIER 1
(Good/Strong Champion Picks)
Strong Champion picks and Team Composition Champions, Tier 1 Champions for the most part are Safe/Counter Picks for players. Tier 1 Champions tend to be Champion Picks used in Team Composition, Making them in some cases as strong as a God Tier Champion Pick.
[table id=41 /]

EU LCS TIER 2
(Weak Champion Picks | Out-Of-The-Meta)
Weak Champion Picks, These Champions have at least been played once. Tier 2 Champions will likely not be seen again, due to there poor performance.
[table id=42 /]

EU LCS Power Ranking
Trying to find out who the Best EU LCS Teams are?
This Esports Tier List ranks all the EU LCS Teams from the Best to Worst. Increasing your chances of choosing what LCS Team will win Every Week in Fantasy LCS • Vulcun Draft • Draft Kings • Alpha Draft using this EU LCS Power Ranking.










Teams participating in EU LCS Spring Split 2017:
Team ROCCAT
Misfits
Fnatic
G2 Esports
GIANTS Gaming
Splyce
Vitality
Origen
H2k Gaming
Unicorns of Love
Best EU LCS Team
The Best EU LCS Teams listed in a Power Ranking format, Quickly and easily find out who are the best performing EU LCS Teams. S Tier Being the Strongest EU Teams and C Tier with arguably the Worst performing EU Teams in this Split.
S-Tier
These are currently the Best EU LCS Teams and are always expected to Win Every Week.



A-Tier
These EU LCS Teams are Strong but not considered the best in there respective Region.






B-Tier
These EU LCS Teams are Average and for the most part and rarely perform when needed.


C-Tier
These EU LCS Teams are the Worst and most likely to lose games every week.


TBD
I would be unfair to rank a brand New EU LCS Spring Split 2017 Teams within the EU LCS Team Power Ranking until we see what they can do before we write them off as just another team.

View our other League of Legends Tier Lists.

EU LoL Esport
NA LCS most notably hosting a variety of Foreign Talent, While Europe is sticking for the most part mainly to European Players with some Korean Imports being picked up. This increase in Foreign players will effect LCS Power Rankings Dramatically.
Europe has some of the Best LoL Players in the west when it comes to League of Legends. Mainly Mid Lane players like Febiven, PowerOfEvil and even Bjergsen & Froggen who were once upon a time European Players, Currently they play for (NA) North American Teams. Specific players can over perform on there Team, these LoL Players are the MVP's for there team.
Europe League of Legends Esports Scene is a big piece of the Esports community, So it would make sense that Competitive MOBA Brands in Europe like Na'Vi will continue to expand into League of Legends Esports.
There will always be Up-and-Coming New LCS Pro Players and bigger Gaming Organizations who will take there respective LoL Teams to the next Level for the entire Esports Scene. League of Legends Esports is a highly competitive Esport, If a player is under performing there likely to be replaced. This is even more true on more popular LoL Teams such as Fnatic and Origen, Since players expectation for those teams to perform is really high. We track how Teams, Players, and even how Champions are performing using a EU LCS Power Ranking.
Fantasy Esports
The newest addition to the every growing video gaming industry: Fantasy Esports. Fantasy Draft as some may know it, Players Bet on there favored Pro LoL Players and LCS Teams. Picking the Players and Teams that you think will win is the objective, they more accurate your Draft Picks the more money you make with your Fantasy Esport Bets. Setting Up Roster, Selecting Players you think will carry in the LCS all the while making money. Using this EU LCS Power Ranking will increase the accuracy of choosing the winning team to bet on.
Using this Esports Tier List you can help you make the right decision when Choosing What Players or Teams to Draft into your Roster.
EU LCS 2017 Spring Split Schedule
When Is EU LCS Start Date? EU LCS will air for 9 Weeks during the Spring using a Double Round Robin Format. Once the Spring Split is over the highest ranked teams will compete in the Spring Playoffs, to determine the First Place EU LCS Spring Split Team.
After EU LCS Spring Playoffs, Challenger Series Summer Promotions will begin for participating Challenger Teams.
Start Date: January 19, 2017
Country: Germany 

End Date: April 2, 2017
Playoffs Date: TBA