Here you can view divinity 2 best skills tier list for each type, this can help you decide when you first start your character the best skills to start with.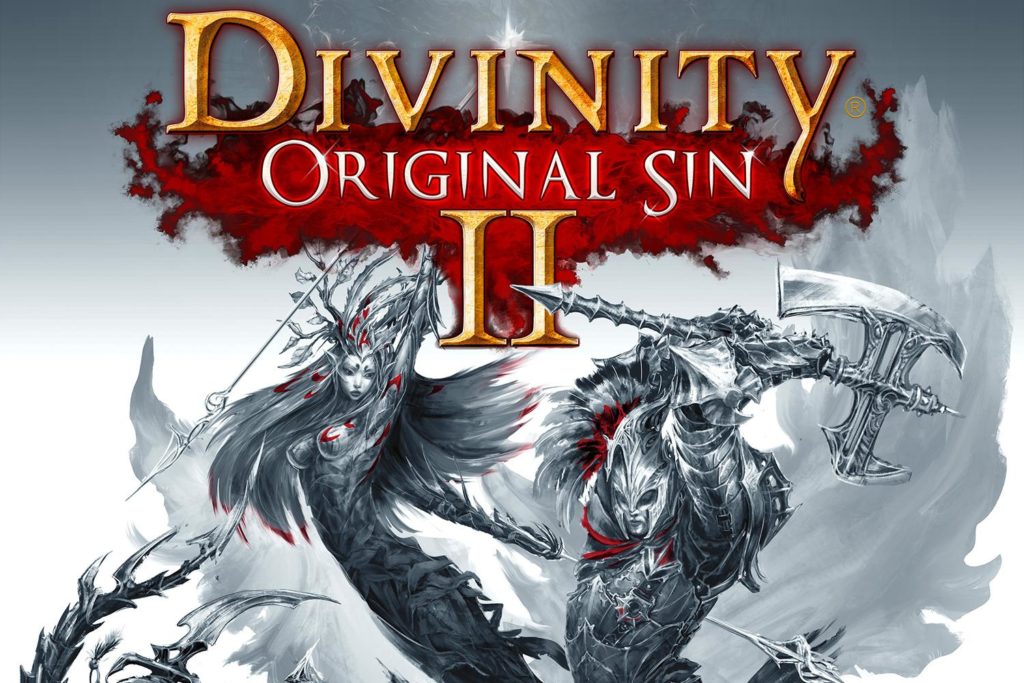 Best Skills In Divinity Original Sin 2
The Best Skills in Divinity Original Sin 2 Tier List, Ranked from SS-Tier being the Best and F-Tier are where the worst/weakest skills are placed. This is also color coordinated to visually help you use this Best Skills Tier List for Divinity 2.
Warfare – Melee Damage and defense against physical attacks, combine with Crowd Control.
Summoning – Summons Incarnates and Totems to assist in combat.
Scoundrel – Dagger wielding Status effect with all skills affected by Finesse.
Pyrokinetic – Intelligence-based Fire skills with many of them dealing AOE Damage.
Polymorphing – Polymorphs takes some of the best and worst aspects of other creatures and puts them to combat use.
Necromancer – Witchcraft mainly used for healing one's self as an Undead.
Hydrosophist – Intelligence-based Water and Freeze type Skills, provide AOE and Terrain effects.
Huntsman – Ranged Weapon User is also known as a Marksmen/Archer Dealing Physical Damage.
Geomancer – Intelligence-based User of Earth Elements, AOE Damage, and Buffs/Status Effects.
Aerotheurge – Intelligence-based User of Air, Teleportation, Stunning Eniemes and granting Shield for Allies.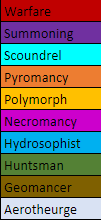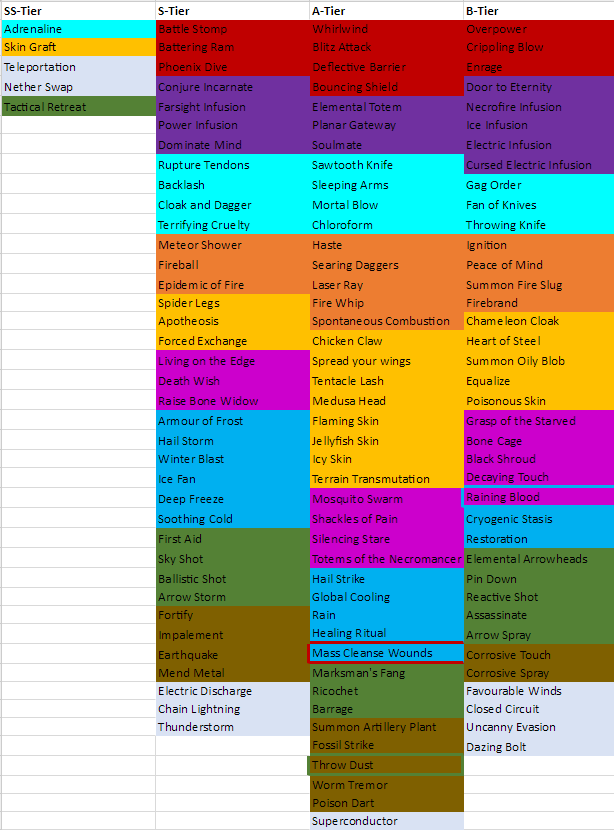 Let's dive into the Divinity Orginal Sin 2 Best Skills Tier List, Strongest Skill and learn a little more about what they do.
Adrenaline – Scoundrel

Gain 2 Action Points immediately, but lose 2 Action Points next turn.
Does not break Invisibility or Sneaking
Nether Swap – Aerotheurge

Make two characters switch places. One of the characters can be you.
Skin Graft – Polymorph

Reset all cooldowns. Removes Burning, Necrofire, Poisoned and Bleeding.
Tactical Retreat – Huntsman

Apply haste to yourself, then teleport away from imminent danger.
Teleportation – Aerotheurge

Teleport a target character or item to a point of your choosing