Diablo Immortal Zeal Vanquisher Paragon is a S-Tier Specialization Skill.
| Zeal | Details |
| --- | --- |
| Tier Rank | S |
| Paragon Tree | Vanquisher |
| Type | Specialization Skill |
| Effect | For each monster you defeat, your attack speed increases by 0.5% for 6 seconds, stacking up to 10 times. |
Navigate this Zeal Guide using the links below.
Best Builds to use with Zeal in Diablo Immortal
List of Builds we recommend using with Zeal, these will include skills to use, weapons, armor, gems and even paragon.
Builds List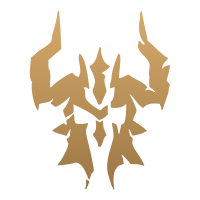 Buff/Debuff Barbarian Build

Best Builds
Best Paragons to use with Zeal
With the effects of Zeal, we recommend leveling up Heart of Wrath Paragons to increase the effectiveness of the Zeal Paragon.
Paragons Good With Zeal

| Tier | Paragon | Effect |
| --- | --- | --- |

Best Paragons Tier List