Wizard Best Weapons Tier List
Diablo Immortal Wizard Best Weapons Tier List, ranking the strongest Legendary and Main Hand, Off-Hand Weapons. We explain the Magic Effects and detail each Wizard Weapon's Stats for Windshaper, Unrepentant Gale, Negation Blade, and more.
You can Reforge and Upgrade Weapons by Rank when visiting the Blacksmith.
Legendary

| Ranks (0-20) - Bonus Attributes Unlocked at Ranks (6, 11, 16)
You can reroll Weapon Stats by using Reforge Stones or further improve them by socketing them with Gems.
Quickly navigate this Wizard Weapons Guide using the links above.
Diablo Immortal Wizard Weapons Tier List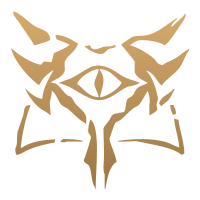 S TIER

The Best Wizard Weapons in our Diablo Immortal Tier List.

A TIER

Very Strong Weapons, but not on the same level as S-Tier Choices.

B TIER

Good choice and can be viable when used with the right Wizard Build.

C TIER

An Average choice, middle of the pack neither good nor bad.

D TIER

Below Average, slightly on the weaker side of an average pick.

E TIER

Weak choice and wouldn't recommend unless you enjoy the playstyle.

F TIER

Worst the lowest ranking options in this Diablo Immortal Weapons Tier List.

UNRANKED

These Weapons rankings are still to be determined within this Tier List.
Best Weapons to use with Wizard in Diablo Immortal
List of Weapons that are good with the Wizard Class. We consider Weapons such as Force of Harakas, Devouring Void, and Devastation to be the Wizard Class best choices in Diablo Immortal.