[2-193] Intelligence

[2-193] Willpower

[2-193] Vitality

[2-193] Fortitude
18 Potential Magic Properties
Falling Sword now summons a storm of blades around it, continually damaging all nearby enemies, but can no longer be activated again for movement.

Falling Sword cooldown decreased by 10%.

(When Awakened)
Diablo Immortal Tumult is a A-Tier Legendary weapon. Equipped in the Main Hand Slot with Socket and a Magic Effect.
| Tumult | Details |
| --- | --- |
| Tier Rank | A |
| Class | Crusader |
| Rarity | Legendary |
| Slot | Main Hand |
| Effect | Falling Sword now summons a storm of blades around it, continually damaging all nearby enemies, but can no longer be activated again for movement. |
| Awakened Effect | Falling Sword cooldown decreased by 10%. (When Awakened) |
Navigate this Tumult Guide using the links below.
Best Builds to use with Tumult in Diablo Immortal
List of Builds we recommend using with Tumult, these will include skills to use, weapons, armor, gems and even paragon.
Builds List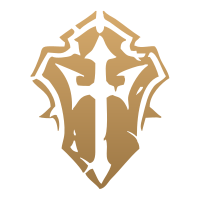 AOE Damage Crusader Build

Best Crusader Builds
Best Skills to use with Tumult in Diablo Immortal
Based on the effects of Tumult, we recommend skills like Falling Sword for the best synergy.
Skills Good With Tumult
Tier
Skill
Effect

A

Falling Sword

Basic

Impale your holy sword at a location where it deals damage over 5 seconds to all nearby enemies. Activate again to launch yourself into the heavens and come crashing down at the sword's location, dealing damage to all nearby enemies and retrieving the sword.

Cooldown: 10 Seconds

Unlocked at: Level 8

Best Crusader Skills Tier List