[2-193] Intelligence

[2-193] Willpower

[2-193] Vitality

[2-193] Fortitude
21 Potential Magic Properties
Casting Lightning Nova temporarily increases your movement speed by 60%.

Lightning Nova cooldown decreased by 10%.

(When Awakened)
Diablo Immortal The Siphon is a A-Tier Legendary weapon. Equipped in the Off-Hand Slot with Socket and a Magic Effect.
| The Siphon | Details |
| --- | --- |
| Tier Rank | A |
| Class | Wizard |
| Rarity | Legendary |
| Slot | Off-Hand |
| Effect | Casting Lightning Nova temporarily increases your movement speed by 60%. |
| Awakened Effect | Lightning Nova cooldown decreased by 10%. (When Awakened) |
Navigate this The Siphon Guide using the links below.
Best Builds to use with The Siphon in Diablo Immortal
List of Builds we recommend using with The Siphon, these will include skills to use, weapons, armor, gems and even paragon.
Builds List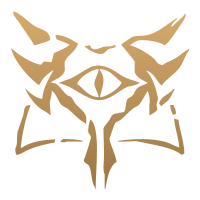 Best Wizard Builds
Best Skills to use with The Siphon in Diablo Immortal
Based on the effects of The Siphon, we recommend skills like Lightning Nova for the best synergy.
Skills Good With The Siphon
Tier
Skill
Effect

B

Lightning Nova

Basic

Hurl 10 balls of lightning away from you in all directions, dealing damage as they pass outward and again as they return to your new location. Limit 6 hits per target. Hits 2 and beyond on a target deal only 30% damage.

Cooldown: 6 Seconds

Unlocked at: Level 3

Best Wizard Skills Tier List