Life in Balance
Necromancer
[2-193] Intelligence

[2-193] Willpower

[2-193] Vitality

[2-193] Fortitude
21 Potential Magic Properties
10% of all damage you take is taken by your skeletal champions instead.

Command Skeleton summons Life increased by 10%.

(When Awakened)
Diablo Immortal Life in Balance is a ?-Tier Legendary weapon. Equipped in the Off-Hand Slot with Socket and a Magic Effect.
| Life in Balance | Details |
| --- | --- |
| Tier Rank | ? |
| Class | Necromancer |
| Rarity | Legendary |
| Slot | Off-Hand |
| Effect | 10% of all damage you take is taken by your skeletal champions instead. |
| Awakened Effect | Command Skeleton summons Life increased by 10%. (When Awakened) |
Navigate this Life In Balance Guide using the links below.
Best Builds to use with Life In Balance in Diablo Immortal
List of Builds we recommend using with Life in Balance, these will include skills to use, weapons, armor, gems and even paragon.
Builds List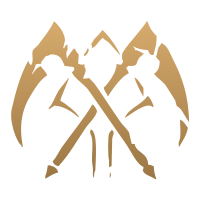 Best Necromancer Builds
Best Paragons to use with Life In Balance
With the effects of Life in Balance, we recommend leveling up Damage Paragons to increase the effectiveness of this weapon.
Paragons Good With Life in Balance
Tier
Paragon
Effect

?

Damage

Vanquisher

Permanent Attributes

Best Paragons Tier List