The Diablo Immortal Windshaper is a Legendary Main Hand Weapon that the Wizard Class can only use. The Magic Effect of this Weapon changes how the Wizard's Arcane Wind Skill works when equipped.
Class: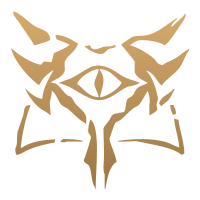 Wizard
Windshaper Magic Effect:
Hungering Wind
---
Arcane Wind
now summons a Tornado that follows enemies and continually damages all enemies in its path.
Quickly navigate this Windshaper Guide using the links below.
What is good with Windshaper in Diablo Immortal
Skills
Description

? Tier

Arcane Wind

Unleash a blast of wind in a direction, dealing X damage and knocking away enemies. Charging longer increases range, knock away distance, and damage up to X. Deals 50% increased damage to burning enemies.
List of Weapons similar to Windshaper that affect the Wizard's Arcane Wind skill in Diablo Immortal.
| | |
| --- | --- |
| Devastation | Surging Wind: Arcane Wind now summons a Tornado that damages enemies in a line. Also increases Arcane Wind maximum charges by 1. |
| Unrepentant Gale | Maximum Arcane Wind charges increased by 1. |
The best Gems to socket with Windshaper will depend on your build; however we recommend using Lo's Focused Gaze. This gem is good with Damage and Charge skills such as Arcane Wind.
Lo's Focused Gaze

Gain 25%-35% of socketed item's base attribute

---

Your Charge skills charge 15-16.5% faster

---

Increases damage done by your Charge skills by 2%

---

(Unlocks at Rank 6)
Best Builds To Use With Windshaper Weapon