The Diablo Immortal The Hungerer is a Legendary Off-Hand Weapon that the Demon Hunter Class can only use. The Magic Effect of this Weapon changes how the Demon Hunter's Crossbow Shot Skill works when equipped.
Class: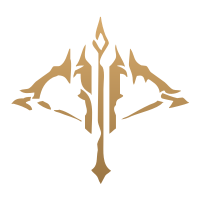 Demon Hunter
The Hungerer Magic Effect:
Crossbow Shot
will now pierce through enemies and strike additional enemies behind.
Quickly navigate this The Hungerer Guide using the links below.
What is good with The Hungerer in Diablo Immortal
Skills
Description

? Tier

Crossbow Shot

Shoot an arrow for X to X damage while moving at reduced speed.
List of Weapons similar to The Hungerer that affect the Demon Hunter's Crossbow Shot skill in Diablo Immortal.
Best Builds To Use With The Hungerer Weapon