The Diablo Immortal Starcaller's Breeches is a Legendary Leg Armor that the Wizard Class can only use. The Magic Effect of this Armor changes how the Wizard's Meteor Skill works when equipped.
Starcaller's Breeches Build
Class: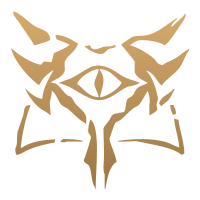 Wizard
Quickly navigate this Starcaller's Breeches Guide using the links below.
What is good with Starcaller's Breeches in Diablo Immortal
Skills
Description

? Tier

Meteor

Summon an immense meteor that plummets form the sky, dealing 1285 damage and Stunning all enemies in the impact area for 3 seconds. The ground it hits is scorched, Burning enemies for 1068 damage over 6 seconds.
List of Armor similar to Starcaller's Breeches that affect the Wizard's Meteor skill in Diablo Immortal.
Starcaller's Drapery

Life: 5388

Meteor radius increased by 20%.

Frostwalkers

Life: 1796

Ice Meteor: Meteor now summons an icy meteor, dealing damage and covering the area with icy that deals additional damage and Chills enemies.

Shoulders of the Cataclysm

Damage: 179

Meteor damage increased by 10%.
The best Gems to socket with Starcaller's Breeches will depend on your build; however we recommend using Pain of Subjugation. This gem is good with Damage and Control skills such as Meteor.
Pain of Subjugation

Gain 25%-35% of socketed item's base attribute

---

Deal 9-9.9% increased damage to enemies suffering loss of control

---

Take 2% reduced damage while suffering loss of control of your character

---

(Unlocks at Rank 6)

Lightning Core

Gain 25%-35% of socketed item's base attribute

---

Your attacks have a10% chance to call chain lightning, inflicting 100%-120% additional damage to all enemies near the target (15 seconds cooldown)

---

Increases all damage you deal by 2% for 6 seconds after calling chain lightning.
Best Builds To Use With Starcaller's Breeches Armor
---
| | |
| --- | --- |
| Scorch | Launch a flaming orb that deals X damage and knocks away enemies, leaving a Burning trail that deals X damage over 6 seconds. |
| Teleport | Teleport forward. Maximum 3 charges. |
| Ice Armor | Surround yourself in a barrier of ice for 8 seconds that absorbs up to 3688 damage. When the barrier expires, it will shatter for 531 damage to all nearby enemies and inflict 40% Chill for 4 seconds. Activate again to shatter the barrier immediately. |
| Black Hole | Conjure a black hole for 3 seconds at a location, which will pull in all nearby enemies and deal 846 damage over 3 seconds. |
| Meteor | Summon an immense meteor that plummets form the sky, dealing 1285 damage and Stunning all enemies in the impact area for 3 seconds. The ground it hits is scorched, Burning enemies for 1068 damage over 6 seconds. |
---
AOE Damage Build
Paragon Talents
| | |
| --- | --- |
| Exorcism | 5% increased damage inflicted to monsters. |
| Heart of Wrath | Wrath and Zeal can now stack up to 15 times. |
| Zeal | For each monster you defeat, your attack speed increases by 0.5% for 6 seconds, stacking up to 10 times. |
| Judgment | After defeating 5 monsters, your next attack is a guaranteed critical hit. |
| Wrath | For each monster you defeat, your damage dealt increases by 0.5% for 6 seconds, stacking up to 10 times. |
| Offense Rating | Offense Rating +15 (0/20) |
| Offense Rating | Offense Rating +15 (0/20) |
| Offense Rating | Offense Rating +15 (0/25) |
---
---
---
Lightning Core

Gain 25%-35% of socketed item's base attribute

---

Your attacks have a10% chance to call chain lightning, inflicting 100%-120% additional damage to all enemies near the target (15 seconds cooldown)

---

Increases all damage you deal by 2% for 6 seconds after calling chain lightning.

Bloody Reach

Gain 25%-35% of socketed item's base attribute

---

Increases all damage you deal by 3-3.6% for every 2 yards between you and the enemy hit

---

Maximum increase at 8 yards

---

Your attacks have a chance to reduce enemy attack and movement speeds by 15% for 2 seconds

---

(Unlock at Rank 6)