The Diablo Immortal Second Breath is a Legendary Head Armor that the Barbarian Class can only use. The Magic Effect of this Armor changes how the Barbarian's Sprint Skill works when equipped.
Class: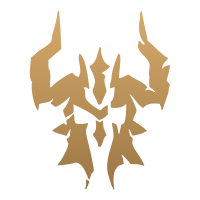 Barbarian
Second Breath Magic Effect:
Critical Hit Chance increased by 3%
Sprint
duration increased by 30%.
Quickly navigate this Second Breath Guide using the links below.
What is good with Second Breath in Diablo Immortal
Skills
Description

? Tier

Sprint

Increase your movement speed by 50% for X seconds. While active, you may move unhindered through enemies and you are immune to movement impairing effects.
List of Armor similar to Second Breath that affect the Barbarian's Sprint skill in Diablo Immortal.
Juggernaut's Plan

Life: 1796

Gangway: Sprint now causes you to run continuously, knocking away and damaging enemies in your path.

Broken Grasp

Damage: 179

Sprint also increases your dodge chance by 20%.

Spiritbreaker

Damage: 179

Sprint also leaves tornadoes in your path that deal X damage to any enemies they strike.
Best Builds To Use With Second Breath Armor