The Diablo Immortal Riftdancer's Stride is a Legendary Leg Armor that the Wizard Class can only use. The Magic Effect of this Armor changes how the Wizard's Teleport Skill works when equipped.
Riftdancer's Stride Build
Class: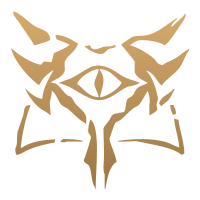 Wizard
Riftdancer's Stride Magic Effect:
Displacement
---
Teleport
now targets a location where it also damages all nearby enemies.
Quickly navigate this Riftdancer's Stride Guide using the links below.
What is good with Riftdancer's Stride in Diablo Immortal
Skills
Description

? Tier

Teleport

Teleport forward. Maximum 3 charges.
List of Armor similar to Riftdancer's Stride that affect the Wizard's Teleport skill in Diablo Immortal.
Lyan's Resonant Wisdom

Damage: 179

Teleport now conjures a lightning cloud at your destination, dealing X damage to all nearby enemies over 2.5 seconds.

Mask of Illusions

Damage: 179

Teleport now causes you to become invisible and leave behind a mirror image.
Best Builds To Use With Riftdancer's Stride Armor